Showing
10
of 10 results for
---
---
---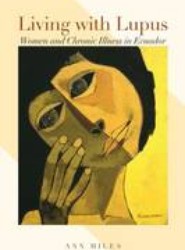 ---
Reveals how Moroccans ingested and digested French science and used it to create a nationalist movement and Islamist politics, and to understand disease and health
---
---
One of the first books to explore the meanings and experiences of medically managed chronic illness in the developing world
---
---
Based on research in both American and foreign archives, this first book-length study of doping in the Olympics connects the use and regulation of performance-enhancing drugs to developments in the larger global environment.
---
---
---
Shows how neuroscience can enhance our understanding of certain features of art. This book illustrates a humanistic approach to the arts.
---
---
In some countries, they call them the 'abandonados', the abandoned ones. They're the mentally ill and mentally disabled patients being warehoused in psychiatric asylums that are more run-down, more uncaring than the most brutal American prisons. This work contains images that reveal the inhumane treatment suffered by the mentally disabled.
---
---