Showing
8
of 8 results for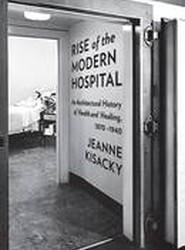 Examines hospital design in the United States from the 1870s through the 1940s. Jeanne Kisacky reveals the changing role of the hospital within the city, the competing claims of doctors and architects for expertise in hospital design, and the influence of new medical theories and practices on established traditions.
---
---
Using the story of cinchona bark, and drawing on extensive archival research, Matthew Crawford shows how indigenous healers, labourers, merchants, colonial officials, and creole elites contested European science and thwarted imperial reform by asserting their authority to speak for the natural world.
---
---
---
Throughout the nineteenth century, cholera was a global scourge. Its causes were bitterly disputed. What experts did agree on was that the environment played a crucial role. In this book, Michael Zeheter offers a probing case study of the environmental changes made to fight cholera in two British colonies: Madras in India and Quebec City in Canada.
---
---
---
---
---