Showing
10
of 14 results for
Examines a range of scientific literature in which gynaecologists created and disseminated medical fictions about their patients, such as their belief that black enslaved women could withstand pain better than white ""ladies"". Even as they were advancing medicine, these doctors were legitimizing groundless theories related to whiteness and blackness, men and women, and the inferiority of other races.
---
---
Tells the extraordinary life of Louis J. Sullivan. His life - from Morehouse to the White House and his ongoing work with medical students in South Africa - is the embodiment of the hopes and progress that the civil rights movement fought to achieve. His story should inspire future generations - of all backgrounds - to aspire to great things.
---
---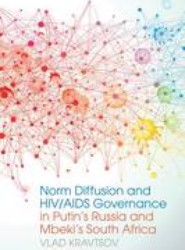 Vlad Kravtsov argues that recent debates about the nature of authority in Putin s Russia and Mbeki s South Africa have resulted in a set of unique ideas on the cardinal goals of the state. This is the first book to explore how these consensual ideas have shaped health governance and impinged on norm diffusion processes."
---
---
---
---
"A Sarah Mills Hodge Fund publication"--Title page verso.
---
---
---
---
---
---