Showing
10
of 58 results for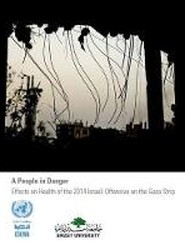 This study aims primarily to describe the effects of the 2014 offensive, bearing in mind the conditions created by the blockade and previous offensives, on the health and well-being of adults (18+ years of age) living in Gaza.
---
---
Terminology and Information on Drugs contains brief descriptions of the most frequently manufactured, processed, and abused drugs, as well as definitions of the most relevant scientific terms used in this context. It also provides information on selected drugs of abuse, their abuse patterns, pharmacological effects, and medical use, if any.
---
---
Published June, 2016
By None
Publisher:
United Nations
Rating:
in-stock
---
---
---
Examines the major challenges for indigenous peoples to obtain adequate access to and utilization of quality health care services. The report provides an important background to many of the health issues that indigenous peoples are currently facing.
---
---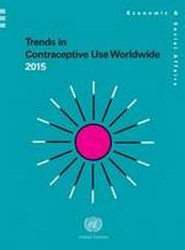 ---
Provides the latest information available about contraceptive prevalence, by method, and unmet need for family planning for countries and regions of the world.
---
---
Provides an annual overview of recent developments for various drug categories. Chapter one of the World Drug Report 2015 provides a global overview of the latest developments with respect to opiates, cocaine, cannabis and synthetic drugs. Chapter two focuses on Alternative Development and its relation to illicit cultivation.
---
---