Showing
10
of 103 results for
This book discusses in detail the full range of behavioral phenomena observed during the final 15 weeks of gestation, with careful analysis of their mutual relationships. Features outstanding photographic material and instructive graphs.
---
---
---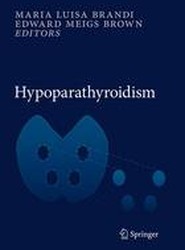 This book provides essential information on the pathology, diagnosis, and treatment of disorders of the parathyroid glands. It features coverage of a wide range of hyperparathyroid and hypoparathyroid disorders.
---
---
This book presents a brand new surgical technique developed by the authors that combines minimally invasive access, and conservation of the nipple-areola complex. All surgical stages are explained in detail, with the aid of numerous high-quality illustrations.
---
---
---
This richly illustrated book covers all types of wrist dislocation and fracture-dislocation. It provides detailed information on anatomy and biomechanics as well as explains the terminology and classification of injuries.
---
---
This book carefully documents the state of the art in the use of ultrasound for resection guidance, and presents new techniques for exploration of the biliary tract and facilitation of transplant surgery. Covers contrast agents, surgical strategy and more.
---
---
This book studies patients mobility from several perspectives: determinants of patient mobility, governance of cross border mobility at EU level, policy implications, and case studies.
---
---