Showing
10
of 113 results for
Trauma-sensitive yoga is a body-based intervention for treating emotional responses to trauma and post-traumatic stress disorder. This book explains why yoga is a useful approach for trauma therapy and shows how to use this method in one-to-one and group settings. It also includes useful examples of non-triggering asanas and breathing exercises.
---
---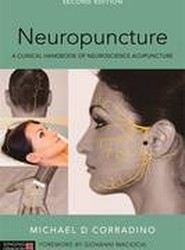 A clinical manual of a groundbreaking acupuncture system that incorporates neuroscience into its clinical applications for pain management, orthopaedic conditions and internal medicine. New research shows how to apply the neurophysiological mechanisms of acupuncture and electrical acupuncture to the traditional TCM model of healthcare.
---
---
Through an in-depth examination of some difficult, often misunderstood classical texts of Oriental medicine, the author offers clear instruction for effective acupuncture practice. Specific discussions of Daoism and pulse diagnosis make this an innovative and essential text for acupuncturists and Chinese medicine students and practitioners.
---
---
This textbook is a complete diagnostic manual for students of Chinese medicine. It covers how to collect and collate the relevant information needed to make a diagnosis and clearly describes the various diagnostic models in Chinese medicine.
---
---
Body and movement awareness is the key to unblocking restrictions in movement and manual therapy. This book offers innovative techniques to help clients become aware of their own restrictions, and to move through them effectively for more whole body and mind wellbeing.
---
---
Now in its second edition, this comparative textbook provides everything students and practitioners of complementary medicine need to know about conventional medicine. It covers the physiological systems of the body and the conventional approach to diagnosis and treatment, enabling good relationships with conventionally trained practitioners.
---
---
A holistic overview of child health and development for complementary therapists from diverse disciplines who work with babies and children. In order to deliver effective care and make their own treatment more successful, practitioners needs to know how the issue they are treating relates to other systems, both mental and physical.
---
---
Revealing the value of parent-infant groups as a way of promoting emotional and physical attunement between parent and infant, this book describes different therapeutic approaches to running antenatal and postnatal groups. With descriptions of the underlying theory, case examples show a broad array of parent-infant groups in action.
---
---
This is the first book to present yogic practices and resources for enhancing speech-language development in young children from birth through to age 12. With easy-to-carry out exercises and demonstrative photographs throughout, this innovative approach can be used to improve a range of speech-language issues.
---
---