Showing
10
of 102 results for
A thorough analysis of the Clean Language technique that can be applied to a variety of mind and body therapies. Through numerous theories and practical case studies, the importance of language in therapeutic practices is revealed.
---
---
Emphasizing the importance of practitioner-patient relationships and compassion, this book examines the definition of an effective physician and how understanding the art of doctoring can not only improve relationships in the therapy room, but also make the medicine prescribed more effective.
---
---
This comprehensive translation of renowned physician Dr Keisetsu Otsuka's classic text in Kampo medicine by two eminent practitioners grants a full immersion into the unique Japanese medical system. This excellent translation also includes an original glossary to fully elucidate the theory and practice of Kampo medicine.
---
---
A fantastically readable guide to Chinese Medicine, this illustrated textbook covers the basic foundations and principles of acupuncture and TCM. Nigel Ching covers everything from the theories of yin and yang to point functions and needling techniques.
---
---
Learn to locate and remember the extended meridians and the placement and functions of the points upon them with this practical guidebook and colouring book. An imaginative way of learning and revising, it includes anatomical meridian drawings to colour and draw on, as well as tips on treatment positions and locating the points.
---
---
Published September, 2016
By
Peter A. Mackereth
,
Anne Cawthorn
,
Ann Carter
,
Timothy Jackson
,
Lynne Tomlinson
,
Graeme Donald
,
Rebecca Knowles
,
Paula Maycock
,
Anita Mehrez
,
Lydia Nightingale
and
Dr. Peter A. Mackereth
Publisher:
Singing Dragon
Rating:
in-stock
This book offers an integrated approach to aromatherapy, massage and relaxation therapies for cancer care and is a complete toolbox of practical resources and techiques to support therapists for all stages of cancer.
---
---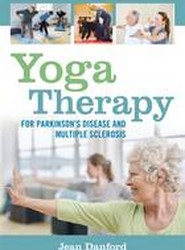 A key reference for yoga therapists and teachers working with clients affected by Parkinson's disease or multiple sclerosis, this practical guide outlines both conditions, describes how sessions can be tailored to meet specific and individual needs, and reveals the physical and emotional benefits yoga can unlock for these client groups.
---
---
Understanding and working with the Eight Extras provides a valuable way of treating patients who struggle to heal. Combining detailed theory with ideas for practical application, this book explains the value of this ancient system in supporting patients' consciousness and promoting hope for the future.
---
---
A cranio-sacral approach to the face, as presented in this book, enables non-invasive and gentle treatment of common conditions, such as persistent ear infections and dental disturbances. With case studies and over 200 colour images, this practical guide clearly explains and illustrates treatment techniques.
---
---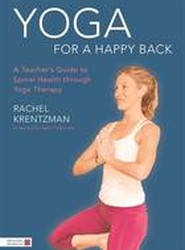 This instructional guide provides training for yoga teachers and physical therapists on how to use yoga therapy to relieve back pain and improve spinal health. Fully illustrated with photographs and line drawings, it also includes essential information on how to design effective classes and individual sessions.
---
---