Showing
10
of 41 results for
Empowering, easy-to-use mindfulness practices integrated with strong psychological concepts to help with a range of problems.
---
---
Expert advice on gestational diabetes, or diabetes during pregnancy, an increasingly common medical condition affecting around 35,000 women in England and Wales each year.
---
---
A balanced, impartial and informed look at complementary and alternative treatments for cancer by a pharmacologist.
---
---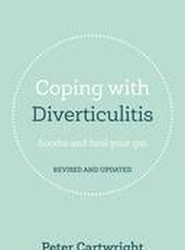 Reliable information about diverticular disease, a digestive disorder caused by enflamed diverticula, or pouches, in the colon. Now updated for this new edition.
---
---
---
---
---
This book looks at the latest thinking on endometriosis. It provides an explanation of how to deal with this painful, hard to treat condition.
---
---
Many conditions affect our brain and nervous system, and this book provides an in-depth guide to the anatomy of our nervous system. Covers scans and tests, warning signs and symptoms, what you need to know from your doctor and what to expect from treatment.
---
---
A guide to help readers understand why we put on weight. Explains our dietary needs at different stages of life, how metabolism differs, and the implications for our general health and wellbeing. Chapter on diabetes includes the types of diabetes and meaning of terms like insulin resistance and metabolic syndrome.
---
---