Showing
10
of 46 results for
This book presents a combination of sleep hygiene, evidence-based techniques, psychological skills, and mindfulness practices to help improve your sleep. It examines common myths and stereotypes which may damage your chances of sleeping well.
---
---
---
A thorough, up to the minute look at medical and practical issues in multiple sclerosis, so that those affected can make informed choices about treatment and lifestyle.
---
---
The latest information on how to achieve better quality of life through diet if you have multiple sclerosis.
---
---
Empowering, easy-to-use mindfulness practices integrated with strong psychological concepts to help with a range of problems.
---
---
Expert advice on gestational diabetes, or diabetes during pregnancy, an increasingly common medical condition affecting around 35,000 women in England and Wales each year.
---
---
A balanced, impartial and informed look at complementary and alternative treatments for cancer by a pharmacologist.
---
---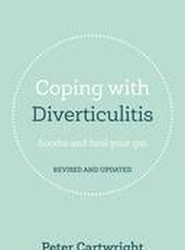 Reliable information about diverticular disease, a digestive disorder caused by enflamed diverticula, or pouches, in the colon. Now updated for this new edition.
---
---
---
---