Showing
10
of 324 results for
---
---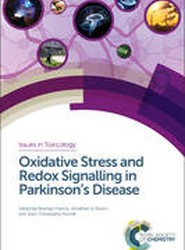 ---
---
---
Surface plasmon resonance (SPR) plays a dominant role in real-time interaction sensing of biomolecular binding events, this book provides a total system description including optics, fluidics and sensor surfaces for a wide researcher audience.
---
---
This book identifies and elaborates the most recent and compelling strategies for antibiotic drug discovery with a primary focus on new targets, mechanisms and molecular entities.
---
---
Published May, 2017
By
Smadar Cohen
,
Hans-Jorg Schneider
,
Mohsen Shahinpoor
,
Jeffery L. Coffer
,
Stephen F. Badylak
,
Chenjie Xu
,
Qun Wang
,
Maria Vamvakaki
,
Qiang Zhao
,
Xiaoyang Xu
and
Zhiqiang Cao
Publisher:
Royal Society of Chemistry
Rating:
in-stock
Comprehensively covering the applications of smart materials for clinical applications, this book will be a valuable resource to biochemists, materials scientists and biomedical engineers working in industry and academia.
---
---
Providing a detailed monograph on the topic, this book features chapters from experts actively working in this field, and is intended to provide the reader with a unique overview of the fundamental principles of this exciting macromolecular platform.
---
---
An essential text for biochemists, biologists and medicinal chemists, this book provides a comprehensive review of the latest findings in nickel biology, covering the function, biochemistry, toxicology and medical applications of nickel systems.
---
---