Showing
10
of 48 results for
A new title in the Compassionate Mind Approach series helping you to deal with emotional problems, and regulate your intense feelings and impulses.
---
---
A new edition of a clinically proven guide which teaches parents how to use cognitive behavioural techniques with their children and help them to overcome any fears, worries and phobias.
---
---
A practical and easy to use self-help guide for parents whose children are experiencing problems related to making new friends and facing bullies.
---
---
---
A fascinating new popular science book by a Nobel Prize-winning neuroscientist that explains how disordering of the brain is the cause of most neurological and psychiatric disorders.
---
---
The bestselling self-help treatment manual based on proven cognitive behavioural therapy techniques
---
---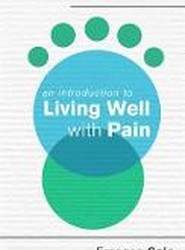 A new addition to the An Introduction to Coping with... series looking at the very common long-term problem of chronic pain management. A clinically proven self-help approach to pain management.
---
---
Learn how to cope with extreme or unstable emotions.
---
---