Showing
10
of 35 results for
The bestselling self-help treatment manual based on proven cognitive behavioural therapy techniques
---
---
A new title in the Compassionate Mind Approach series helping you to deal with emotional problems, and regulate your intense feelings and impulses.
---
---
A new popular psychology book exploring the cutting edge science explaining human altruism and psychopathy, how closely they can be mapped, and how we can all develop our brains to be more compassionate.
---
---
A new self-help title blending the very best techniques from a range of evidence-based therapies, including CBT, ACT, DBT, compassion and mindfulness from two experienced clinicians.
---
---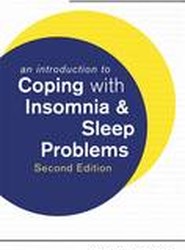 An invaluable guide to sleep problems from a leading expert
---
---
A practical and inspiring popular psychology book that encourages embracing traits that would normally be seen as 'problems' and using them to thrive in life.
---
---
A revised new edition of an Overcoming title showing how to regain control when alcohol is taking over your life
---
---