Showing
10
of 35 results for
The bestselling self-help treatment manual based on proven cognitive behavioural therapy techniques
---
---
A new title in the Compassionate Mind Approach series helping you to deal with emotional problems, and regulate your intense feelings and impulses.
---
---
A new self-help title blending the very best techniques from a range of evidence-based therapies, including CBT, ACT, DBT, compassion and mindfulness from two experienced clinicians.
---
---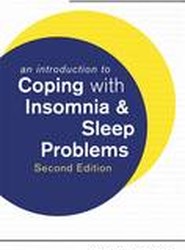 An invaluable guide to sleep problems from a leading expert
---
---
A revised new edition of an Overcoming title showing how to regain control when alcohol is taking over your life
---
---
A practical and inspiring popular psychology book that encourages embracing traits that would normally be seen as 'problems' and using them to thrive in life.
---
---