Showing
10
of 45 results for
A new title in the Compassionate Mind Approach series helping you to deal with emotional problems, and regulate your intense feelings and impulses.
---
---
---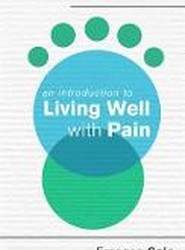 A new addition to the An Introduction to Coping with... series looking at the very common long-term problem of chronic pain management. A clinically proven self-help approach to pain management.
---
---
Learn how to cope with extreme emotions.
---
---
The bestselling self-help treatment manual based on proven cognitive behavioural therapy techniques
---
---
A new popular science book exploring the cutting edge science explaining human altruism and psychopathy, how closely they can be mapped, and how the potential to be more compassionate and kind exists in all of us.
---
---
Learn how to control your eating problems
---
---
First published in 1997, the 4th edition of this classic text on counselling has been thoroughly reworked and updated with new material added to reflect latest practice.
---
---