Showing
10
of 26 results for
Circuit Design Considerations for Implantable Devices provides knowledge to CMOS circuit designers with limited biomedical background to understand design challenges and trade-offs for implantable devices, especially neural interfacing.
---
---
Parkinson Disease Management through ICT: The Rempark Approach presents the work done, main results and conclusions of the Rempark project (2011 - 2015) funded by the European Union under contract FP7-ICT- 2011-7-287677.
---
---
The contemporary world faces a great challenge of aging societies, where the increasing number of citizens requires constant medical attention. Computer Systems for Healthcare and Medicine presents a look at the introduced problems, including proposed solutions in the form of automated data acquisition and processing systems, which were tested.
---
---
This book summarizes and analyzes the scientific facts and developments about Q Fever researched worldwide and performed by the author to propose a system for monitoring, control and prevention covering the main necessary actions, measures and activities in the fight against this fever
---
---
This book emerges as a result of the scientific contributions presented and discussed during the fifth Disputations Workshop held in Aalborg (Denmark) in April 2014. The stem cell microenvironment and its role in regenerative medicine and cancer pathogenesis is ideal for academic staff and master/research students in biomedical and health sciences.
---
---
Acceleration-of Biomedical Image Processing With FPGAs covers the transformation of image processing algorithms towards a system of deep pipelines that can be executed with very high parallelism. The transformation process is discussed from initial design decisions to working implementations.
---
---
This book revisits some circuit techniques that use CMOS devices biased in subthreshold in order to establish nanopower integrated circuit designs. Based on these findings, the development of a class-AB current-mode sample-and-hold circuit with an order of magnitude improvement in its figure of merit compared to other state-of-the-art designs.
---
---
Inflammatory Bowel Disease, 2nd edition presents updated information about inflammatory bowel disease in health-care workers. The theoretical content is based on controlled and randomized clinical studies in the meta-analyzes, conducted appropriately and especially In global consensus and led by international experts.
---
---
In recent years, major results were reported on Brain-Computer Interface / Brain-Machine Interface (BCl/BMI) applied to rehabilitation in scientific reports and papers. This book describes the latest progress in and is an appeal for an approach leading to more cost-saving multi-disciplinary neuro-rehabilitation.
---
---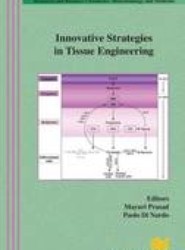 The aim of this book is to preserve the ideas contributed to the general discussion on organ repair and to bolster a fundamental scientific and technological leap forwards the treatment of otherwise incurable diseases.
---
---