Showing
10
of 27 results for
The 2016-17 edition of the Handbook for Student Nurses includes essential updates on revalidation, the new NHS whistleblowing policy, and changes to the framework for nursing and care staff.
---
---
The 2015-16 edition of A Handbook for Student Nurses has been brought completely up to date to incorporate the revised 2015 NMC Code, new NMC guidance on raising concerns and on using social media, the duty of candour, and other recent developments in the health service.
---
---
This second edition enables students to improve their communication and interpersonal skills, by way of activities, scenarios and case studies. It is ideal for those who want to improve the quality of care they offer to their patients and service users.
---
---
Caring for People with Learning Disabilities is a concise introduction to the subject which covers all aspects of the care and support of the learning disabilities patient, for the non-specialist.
---
---
Numeracy and Clinical Calculations for Nurses is a user-friendly introduction for student nurses which guides the reader from the basics through to the core calculations required in a healthcare setting.
---
---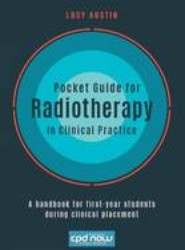 Written by a recently qualified student, who was the Society of Radiographers Student of the Year in 2013, the Pocket Guide for Radiography in Clinical Practice is crammed with practical detail to help all students get to grips with their clinical placements.
---
---
This book details the contemporary research evidence base for health and wellbeing within the global context and discusses how this improved knowledge can be applied to both healthcare policy and practice.
---
---
---
---
---