Showing
10
of 112 results for
Sophie Manolas is a clinical nutritionist who shows people how they can eat their way to being the healthiest version of themselves. Taking over 60 of the most commonly available nutrient-dense foods, she explains why...
---
---
Living with pain can provoke frustration, anxiety, depression, and often a reliance on pharmaceutical painkillers. In this important and accessible book, registered osteopath and...
---
---
All too many of us are not getting the quality or amount of sleep we need. Perhaps we have difficulty drifting off, or we lie awake in the small hours, or have problems with a...
---
---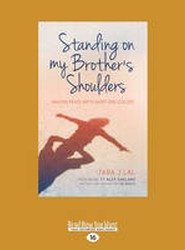 With honesty, compassion, humour and intelligence, Tara Lal has written a deeply affecting memoir. Her courageous book tracks the nature and processes of destruction, but more than...
---
---
Cases of dementia, depression and anxiety are on the rise. Years of research into the connection between nutrition and brain health has shown the author that the best thing we can do to maintain brain function is to...
---
---
Developing the skills of listening, learning, caring and counselling requires professional support and training. This authoritative, comprehensive guide fills that role, and is for the reference shelves of health and...
---
---
What happened at Essendon, what happened at Cronulla, is only part of the story. From the basement office of a suburban football club to the seedy corners of Peptide Alley to the polished corridors of...
---
---
Essential advice for fans and fighters MMA is one of the world's fastest-growing sports. The Ultimate Guide to Preventing and Treating MMA Injuries offers professional and amateur fighters and fans alike the...
---
---
A woman's innocuous cold symptoms mask a debilitating rare tick infection. A young man develops shingles then suffers blinding head pain later in life. After years of frustration, a family eradicates head lice forever. Infectious follows on from...
---
---