Showing
10
of 200 results for
This book is the culmination of extensive research and experience in the field of esthetic mucogingival surgery and implant dentistry. The authors rely on clinical documentation and scientific evidence to establish innovative esthetic protocols for the management of mucogingival complications in implant dentistry.
---
---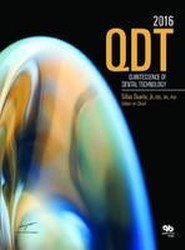 A selection of the newest materials and best fabrication techniques for esthetic restorative results are elegantly presented in QDT 2016.
---
---
Written for the dental technician, this comprehensive textbook describes the philosophy behind prosthodontic design and systematically details all of the working steps in designing and fabricating restorations and dentures.
---
---
Cone Beam Computed Tomography in Endodontics is designed to inform readers about the appropriate use of CBCT in endodontics, and enhance their clinical practice with this exciting imaging modality.
---
---
The objective of this book is to bridge the gap between the routine practice of maxillofacial surgery and theoretical laboratory science.
---
---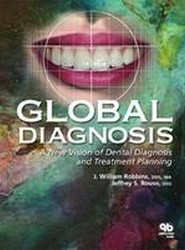 Incisal edge position is often considered the most important factor when treating complex restorative patients, yet the incisal edges can be in a perfect position and the final result can still fail due to unacceptable gingival levels.
---
---
The use of ceramics in dentistry holds enormous potential for restoring dentitions, but ceramics can be difficult to master because of the common problems of chipping and fracture. This book unlocks the mystery behind successful use of dental ceramics and lays bare the science behind this high technology.
---
---
---
The active use of preventive measures is invaluable in clinical practice, but the best way to ensure effective management of a medical emergency is to be prepared in advance.
---
---