Showing
10
of 10 results for
Remember how you used to draw with confidence and joy as a child? This book will help you harness that natural skill, and along the way you will discover how drawing will give your thoughts clarity, trigger memories, invigorate passions and find solutions.
---
---
---
The first in the 'Little Life Skill Book' series - an accessible and inspiring guide by the international bestselling writer and pianist James Rhodes, who promises that with this book anyone with two hands can learn to play Bach's Prelude 1 in C Major under 8 weeks, even if they know nothing about music.
---
---
Based on the New York Times viral sensation, the uplifting story of a mother, her autistic son and the kindness of machines
---
---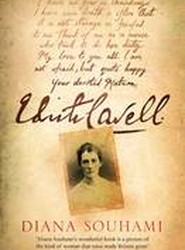 A revealing insight into the remarkable life of the First World War heroine who saved hundreds of lives.
---
---
This book could save your life
---
---
The human stories behind disease, plagues and epidemics and their deadly impact through history.
---
---
A chronicle of humanity's quest to conquer pain, illness and disability.
---
---