Showing
10
of 25 results for
After making the decision to sell their house and move into a senior living community, Sue Petrovski found herself thrust into the corporate care model of elder services available in the United States. In Shelved: A Memoir of Aging in America, she reflects on the move and the benefits and deficits of American for-profit elder care.
---
---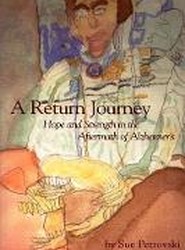 ---
---
Revision of: Creating moments of joy for the person with Alzheimer's or dementia. 2007. 4th ed.
---
---
Presents a heartwarming account of dynamic relationships and outcomes involving a therapist, his therapy animals, and his patients, gathered from almost two decades of ongoing practice. It is a narrative of Dr. Aubrey H. Fine's experiences and his growing respect for the power of the animals' effects on his patients and himself.
---
---
---
---