Showing
10
of 501 results for
This text includes all that you wanted to know about the female voice, but never dared to ask as it traces voice from fetus to new born, from infancy to childhood and puberty, from the adult female to menopause and the aging voice.
---
---
This book brings together the latest developments on history, physical examination, clinical voice laboratory assessment, common diagnosis and treatments, and other topics important to all voice patients, including those with neurolaryngological complaints.
---
---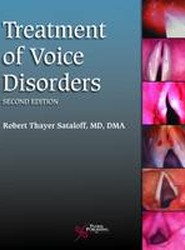 Presents the entire range of behavioral, medical and surgical voice treatment options from the perspective of a variety of specialist practitioners.
---
---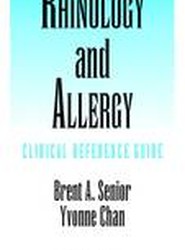 A portable reference guide that fills the void of an easy-to-read, concise, but comprehensive book encompassing all aspects of rhinology and allergy for ENTs in-training, or studying for board certification.
---
---
Provides speech-language pathologists and other members of the voice team with a thorough grounding in the anatomical, physiological, and mechanical aspects of voice production, as well as an introduction to cutting-edge research in voice science.
---
---
Provides an introduction to medical diagnostics and special problems with professional performers and voice users and offers a rare look at the assessment procedures used by the top voice care teams in the world.
---
---
Now in one convenient volume, this edition of Vocal Health and Pedagogy answers every question about the voice, from the physics of sounds, to vocal technique, to medications, to performance anxiety.
---
---
Professional resource for voice training programs used to care for the voice of different professional speakers and occupational voice users.
---
---
Provides therapeutic tools speech-language pathologists assisting clients who stutter with a focus on not only on increasing fluency, but also on the therapeutic journey by reviewing goals, techniques for assessment and counseling, and ongoing disorder management.
---
---
Comprehensive textbook for graduate-level amplification courses in audiology programs.
---
---