Showing
10
of 495 results for
Covers temporal bone histology with radiologic correlates. It examines horizontal and vertical histologic sections of the temporal bone and correlates that microanatomy with that which is seen on CT and MR imaging.
---
---
Presents new techniques and procedures for conducting speech mapping and probe-microphone measures in the process of hearing aid fitting - the cornerstone of successful patient-specific programming.
---
---
For practicing audiologists and students in training, this text details the various tests that can be performed though rotational assessment, including the benefits and limitations of each.
---
---
This book brings together the latest developments on history, physical examination, clinical voice laboratory assessment, common diagnosis and treatments, and other topics important to all voice patients, including those with neurolaryngological complaints.
---
---
Easy guide and quick reference for laryngologists, neurologists, physiatrists and others who wish to learn the procedure of laryngeal electromyography in order to stimulate and then evaluate the integrity of the muscles and nerves of the larynx, and to determine the cause of movement disorders of the vocal folds (vocal chords) and make a diagnosis.
---
---
This text includes all that you wanted to know about the female voice, but never dared to ask as it traces voice from fetus to new born, from infancy to childhood and puberty, from the adult female to menopause and the aging voice.
---
---
For ear, nose, and throat surgeons in training this book covers the entire spectrum of implantable hearing devices that are available, including but not limited to cochlear implants.
---
---
Comprehensive textbook for graduate-level amplification courses in audiology programs.
---
---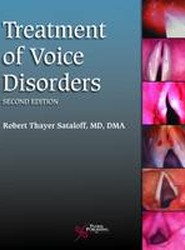 Presents the entire range of behavioral, medical and surgical voice treatment options from the perspective of a variety of specialist practitioners.
---
---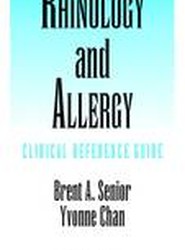 A portable reference guide that fills the void of an easy-to-read, concise, but comprehensive book encompassing all aspects of rhinology and allergy for ENTs in-training, or studying for board certification.
---
---