Showing
10
of 514 results for
This book provides clinical resources to help clinicians, students, and academics evaluate and treat late acquired sounds, namely errors affecting [theta], [d], [s], [z], [l], [r], [esh], or [tesh]. Additionally, vocalic [r] is included because it often serves as a step to reaching consonantal [r].
---
---
This text includes all that you wanted to know about the female voice, but never dared to ask as it traces voice from fetus to new born, from infancy to childhood and puberty, from the adult female to menopause and the aging voice.
---
---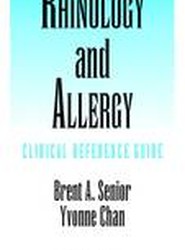 A portable reference guide that fills the void of an easy-to-read, concise, but comprehensive book encompassing all aspects of rhinology and allergy for ENTs in-training, or studying for board certification.
---
---
For graduate students or practicing audiologists, this book provides a readable yet comprehensive source of information on otoacoustic emissions (OAEs).
---
---
A quick reference manual for pediatricians, residents, audiologists, and others who work with pediatric patients.
---
---
For practicing clinicians and graduate students, this book presents the skills necessary to provide evidence-based best practice services to young clients struggling to gain functional communication skills and their families.
---
---
This graduate-level textbook on cultural competence teaches students to be aware of diverse aspects of globalization, how these aspects may affect service provision, their clients' lives, as well as their clients' relationships to service providers.
---
---
Comprehensive textbook for graduate-level amplification courses in audiology programs.
---
---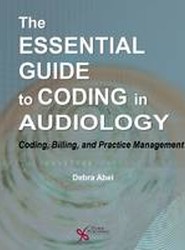 Written by audiologists for audiologists, this book addresses coding, reimbursement, contracting with third party payers, and the U.S. federal and state regulations that govern the practice of audiology.
---
---
For courses in acoustic phonetics, speech science, instrumentation, and voice disorders this textbook provides comprehensive and detailed information on both voice source and vocal tract contributions to speech production.
---
---