Showing
10
of 519 results for
This program for expanding receptive and expressive language skills is for speech-language pathologists working with children with selective mutism and other language delays or disorders including language learning disabilities, autism spectrum disorders, or for children learning English as a second language.
---
---
For school-based speech-language pathologists, this book provides an explanation for the "Response to Intervention" model of education including an understanding of the language of education and of the very specific roles that different school-level professionals must play to make the system effective.
---
---
For speech-language pathologists (SLPs) treating adults with cognitive-communicative impairments following traumatic brain injury (TBI), this book integrates scientific information into a user friendly and practical application tool as a starting point for practicing SLPs.
---
---
For clinicians and students-in-training, this book provides a blend of clinical evidence and research, practitioner views, common sense, philosophical stances, and historical overviews on the field of speech-language pathology.
---
---
This professional resource for audiology practitioners involved in the clinical management of patients who suffer from sound tolerance concerns covers emerging assessment and intervention strategies associated with hyperacusis, disorders of pitch perception, and other unusual processing deficits of the auditory system.
---
---
This book provides clinical resources to help clinicians, students, and academics evaluate and treat late acquired sounds, namely errors affecting [theta], [d], [s], [z], [l], [r], [esh], or [tesh]. Additionally, vocalic [r] is included because it often serves as a step to reaching consonantal [r].
---
---
This text includes all that you wanted to know about the female voice, but never dared to ask as it traces voice from fetus to new born, from infancy to childhood and puberty, from the adult female to menopause and the aging voice.
---
---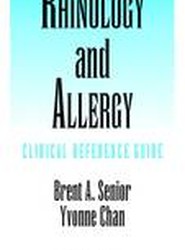 A portable reference guide that fills the void of an easy-to-read, concise, but comprehensive book encompassing all aspects of rhinology and allergy for ENTs in-training, or studying for board certification.
---
---
For graduate students or practicing audiologists, this book provides a readable yet comprehensive source of information on otoacoustic emissions (OAEs).
---
---
A quick reference manual for pediatricians, residents, audiologists, and others who work with pediatric patients.
---
---