Showing
10
of 509 results for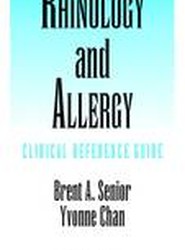 A portable reference guide that fills the void of an easy-to-read, concise, but comprehensive book encompassing all aspects of rhinology and allergy for ENTs in-training, or studying for board certification.
---
---
This text includes all that you wanted to know about the female voice, but never dared to ask as it traces voice from fetus to new born, from infancy to childhood and puberty, from the adult female to menopause and the aging voice.
---
---
A companion to the undergraduate textbook, "Phonetic Science for Clinical Practice", this workbook is designed to aid instructors in the delivery of content and to enhance opportunity for student practice.
---
---
Bundle package featuring the textbook and workbook designed for undergraduate courses in phonetics.
---
---
For undergraduate phonetics courses in communication sciences and disorders, this textbook teaches students the International Phonetic Alphabet-while also presenting the science underlying that set of symbols in order to train students to become effective clinicians in any setting where an understanding of speech sounds is needed.
---
---
Provides a comprehensive review of right hemisphere cognitive and communication functions for practicing clinicians and graduate students.
---
---
For courses in acoustic phonetics, speech science, instrumentation, and voice disorders this textbook provides comprehensive and detailed information on both voice source and vocal tract contributions to speech production.
---
---
This textbook for courses in aphasia and other neurogenic communication disorders can be used at either the undergraduate or graduate level.
---
---
A unique interactive resource for teaching and learning the writing skills necessary for a career in speech-language pathology.
---
---
This book brings together the latest developments on history, physical examination, clinical voice laboratory assessment, common diagnosis and treatments, and other topics important to all voice patients, including those with neurolaryngological complaints.
---
---