Showing
10
of 17 results for
---
---
---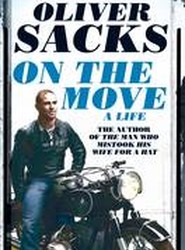 An impassioned, tender and joyous memoir by the author of Musicophilia and The Man Who Mistook His Wife for a Hat.
---
---
The bestselling author of Awakenings, The Man Who Mistook His Wife for A Hat and Musicophilia.
---
---
A heart-warming, compassionate book about sudden illness and love under pressure
---
---
A new memoir from the world-renowned neurologist and Sunday Times bestselling author.
---
---
'It stands alone in the literature of manic depression for its bravery, brilliance and beauty' Oliver Sacks
---
---
A classic work of psychology, this international bestseller provides a groundbreaking insight into the human mind.
---
---