Showing
10
of 190 results for
Dale and Appelbe's is your definitive guide to law relating to pharmacy and medicine practice in Great Britain. It covers law and professional regulation that all pharmacy and medicine professionals need to know.
---
---
This book uncovers the principles behind optimal neonatal and paediatric prescribing.
---
---
Handbook of Pharmaceutical Excipients collects together the essential data on the physical properties of excipients, drug safety and potential drug toxicity. Written concisely by leading international experts, the Handbook has become the best first drug reference point for users of excipients across many industries.
---
---
Commonly known as the Orange Guide, this book provides a single authoritative source of European and UK guidance, information and legislation relating to the manufacture and distribution of human medicines.
---
---
Commonly known as The Green Guide, this book is a single source of guidance to, and legislation for, the distribution of medicines in Europe and UK.
---
---
Quality Assurance of Aseptic Preparation Services Standards Handbook (also known as the Yellow Guide) provides standards for unlicensed aseptic preparation in the UK, as well as practical information to aid implementation of the standards.
---
---
The British National Formulary (BNF) is your essential reference book for prescribing, dispensing, and administering medicines.
---
---
The BNF for Children (BNFC) provides essential practical information to all healthcare professionals involved in the prescribing, dispensing, monitoring and administration of medicines to children.
---
---
Medicines, Ethics and Practice: The professional guide for pharmacists is the Royal Pharmaceutical Society's established professional guide for pharmacists.
---
---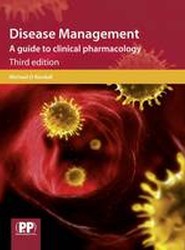 Disease Management is a comprehensive introduction to the management of diseases which are commonly encountered in primary care.
---
---