Showing
10
of 41 results for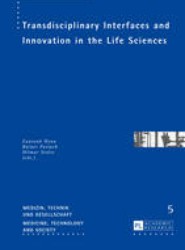 Presenting the proceedings of three transdisciplinary transatlantic workshops, this book deals with the interface among the ever expanding fields of molecular biology, nano-technology and synthetic biology as well as the subsequent ethical issues and the need for regulations.
---
---
Health and healthy life styles are something that we all would like to induce in our youths and children. This book provides a new perspective for health education. It represents Finnish ideas and solutions of health education and provides analyses of health promotion. It also includes examples of health promotion at various education levels.
---
---
This research presents a German adaptation of the American MacArthur-Bates Commmunicative Inventory (CDI) for toddlers, called FRAKIS. The research presents the first norm data of early language development for German-speaking children. Results of the study confirm the enormous variability in early language development found in many languages.
---
---
The comprehensive analytical framework of equivalence developed in this study allows to examine psychometrically relevant population differences. It can assist in the re-adaptation of questionnaires and it is a valuable tool for cross-group comparative research.
---
---
Popular assertions proclaim a tradition of Chinese medicine spanning several thousand years. But is this really important for today's China? Is Chinese medicine relevant for the modern, cosmopolitan urban Chinese today? This book deals with these questions.
---
---
Offers an interdisciplinary guide to empirical research on nonverbal behaviour. This book focuses on tools and procedures to investigate body movement and gesture and the relation to cognitive, emotional, and interactive processes.
---
---
Abd al-Latif composed his work as a diatribe directed against false knowledge, and employed the framework of Greek medical epistemology to criticize the rationalist physicians of his day and age. This book contains the bibliography on Abd al-Latif ibn Yusuf al-Baghdadi and his milieu.
---
---
From the beginning, Constructive Realism has been a culturally orientated philosophy of science by the introduction of the concept of lifeworld. This book brings together contributions from the field of philosophy, Chinese medicine and the science of psychotherapy.
---
---
Assesses the long-term psychological consequences after the 2004 Asian tsunami in Kerala, India.
---
---
The high hereditary factor of Bipolar Disorder has been proven by many twin-, adoption- and family-studies already decades ago. Concordance rates between monozygotic twins are even as high as 40-70per cent. This title deals with this topic.
---
---