Showing
10
of 41 results for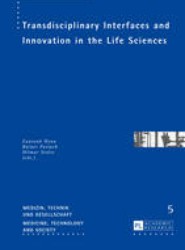 The book presents the proceedings of three transdisciplinary transatlantic workshops. It deals with the interface among the ever expanding fields of molecular biology, nano-technology and synthetic biology. In the focus are regulations and ethical practices in clinical research within Europe and the USA.
---
---
This book provides a new perspective on health education. It represents Finnish ideas and solutions of health education and provides analyses of health promotion among the youth and children. The book also includes hands-on examples of health promotion at various education levels.
---
---
This research presents a German adaptation of the American MacArthur-Bates Commmunicative Inventory (CDI) for toddlers, called FRAKIS. The research presents the first norm data of early language development for German-speaking children. Results of the study confirm the enormous variability in early language development found in many languages.
---
---
The comprehensive analytical framework of equivalence developed in this study allows to examine psychometrically relevant population differences. It can assist in the re-adaptation of questionnaires and it is a valuable tool for cross-group comparative research.
---
---
Is Chinese medicine relevant in modern urban China? As the political system changed dramatically during the last century, do these changes influence people's estimation of illnesses? Combining textual analysis and empirical data, the author demonstrates that different social groups of urban dwellers share different opinions on Chinese medicine.
---
---
Understanding Body Movement is an interdisciplinary guide to empirical research on nonverbal behaviour. It focuses on tools and procedures to investigate body movement and gesture and the relation to cognitive, emotional, and interactive processes: NEUROGES, ELAN, interrater agreement, etc.
---
---
The medical section of the Kitab al-Na?i?atayn or Book of the Two Pieces of Advice by the medieval author Abd al-Latif ibn Yusuf al-Baghdadi (1162-1231) challenges the idea that Arabic-Islamic medicine declined after the twelfth century A.D. Moreover, it offers some interesting insights into the social history of medicine.
---
---
The authors discuss concepts of health and disease in Chinese medicine, new interpretative techniques in psychotherapy, concepts of culture and the notion of risk, Brecht's and Wallner's Verfremdung and Wallner's Constructive Realism compared to Glasersfeld's Radical Constructivism. The book shows the rare situation of philosophy becoming concrete.
---
---
This study assesses the long-term psychological consequences after the 2004 Asian tsunami in Kerala, India. The results indicated that the participants who were affected by the tsunami showed significantly greater psychological distress and symptoms of post-traumatic stress disorder (PTSD) than a control group.
---
---
The high hereditary factor of Bipolar Disorder has been proven by many twin-, adoption- and family-studies already decades ago. A detailed and exciting description is given within this book. Furthermore basic principles of genetics and gene-environment-interactions are described to picture the whole painting of Genetics of Bipolar Disorder.
---
---