Showing
10
of 65 results for
Rediscover the joys of sex
---
---
A new popular science book exploring the cutting edge science explaining human altruism and psychopathy, how closely they can be mapped, and how the potential to be more compassionate and kind exists in all of us.
---
---
Practical, proven and effective solutions for relationship problems
---
---
A new edition of a bestselling Overcoming title that helps combat panic and associated disorders by using proven Cognitive Behavioural Therapy (CBT) techniques.
---
---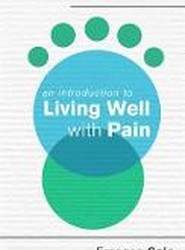 A new addition to the An Introduction to Coping with... series looking at the very common long-term problem of chronic pain management. A clinically proven self-help approach to pain management.
---
---
Practical advice for managing the after-effects of trauma
---
---
First published in 1997, the 4th edition of this classic text on counselling has been thoroughly reworked and updated with new material added to reflect latest practice.
---
---
The true story of Florence Nightingale's life, focusing on her real legacy: how she put a sanitary disaster in her wartime hospital to good use in reducing the very high mortality from epidemic disease in the civilian population at home.
---
---
Learn how to control your eating problems
---
---