Showing
10
of 4194 results for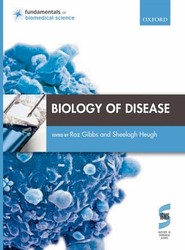 Biology of Disease addresses the pathophysiology of specific disease states and evaluates the multidisciplinary approach to disease diagnosis and management. Starting with an introduction to the basic concepts of health and disease, the book graduates to an in-depth discussion of disease states, while illustrating how theory is linked to practice.
---
---
ZIKA: WWhat Everyone Needs to Know® offers both a summary of the virus' history to date and an expert overview of what's known — and unknown — about its medical impacts. Written in clear language and in a highly navigable question-and-answer format, this book offers expert answers to the most common and difficult questions surrounding this new global threat: · Where did Zika come from? · Where is Zika likely to migrate geographically? · What are the risks associated with travel and sex in Zika-affected areas? · Does Zika cause birth defects in all pregnant hosts? · Do some people's medical histories make them more susceptible to Zika? · How long after infection is conception safe? · Is a Zika vaccine likely? Authored by two of the world's leading infectious disease experts, this book offers practical and accessible information on this most unpredictable epidemic. It cuts through the slow, opaque information feed of the world's shepherding health organizations to provide the most current information available and a reliable resource for those who stand to be affected.
---
---
---
The third edition of this well established textbook provides a readable, comprehensive and accessible account of the law governing health care in England and Wales. The narrative is clear and succinct with full references to legal sources to meet the needs of law students and practitioners. The text sets out the law on public health, the NHS, the health professionals, clinical negligence litigation, patients' rights, and research and health care ethics.
---
---
Autism: A Doctor's Personal Perspective delves into all these questions and more. As the father of a daughter with ASD and as a trained psychiatrist who specializes in ASD, Dr. Michael A. Ellis provides a holistic view of what comes after diagnosis. In user-friendly tones, he answers the most commonly asked questions about what it's actually like to live with ASD, what medications and therapies are available, and the global impact it has on the child's environment. With the help of his wife to provide a mother's perspective, Dr. Ellis shares personal stories of their 10-year journey in order to provide insight and support for anyone - patient, parent, caregiver - traversing the difficulties of autism.
---
---
---
---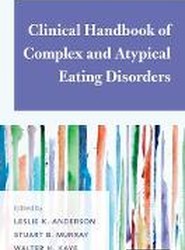 ---
Navigating Life with Migraine and Other Headaches focuses on the many myths that exist around headaches and dispels common misperceptions by providing simple explanations on how headaches occur, and, most importantly, how to treat them. The authors give real, practical advice: when and how to manage your headaches, when to seek treatment, and when to be concerned. From vitamins to prescription meds; from when to go to the emergency department to optimizing doctor visits; options for managing headaches are presented in this accessible and easy-to-read resource.
---
---