Showing
10
of 3901 results for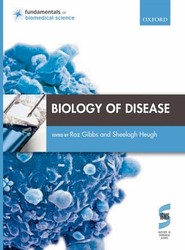 Biology of Disease addresses the pathophysiology of specific disease states and evaluates the multidisciplinary approach to disease diagnosis and management. Starting with an introduction to the basic concepts of health and disease, the book graduates to an in-depth discussion of disease states, while illustrating how theory is linked to practice.
---
---
The third edition of this well established textbook provides a readable, comprehensive and accessible account of the law governing health care in England and Wales. The narrative is clear and succinct with full references to legal sources to meet the needs of law students and practitioners. The text sets out the law on public health, the NHS, the health professionals, clinical negligence litigation, patients' rights, and research and health care ethics.
---
---
Rather than a single quantitative or qualitative method, community-based participatory research (CBPR) is a diverse set of research approaches united by their common aim of social justice. HANDBOOK OF COMMUNITY-BASED PARTICIPATORY RESEARCH codifies these methodologies and articulates an expansive vision of health that includes gender equality, safe and adequate housing, and freedom from violence. Topic-based chapters apply the theory and methods of CBPR to real world problems affecting women, ethnic and racial minorities, and immigrant communities such as sexual violence, exposure to environmental toxins, and lack of access to preventive care as well as suggesting future directions for effective, culturally sensitive research. HANDBOOK OF COMMUNITY-BASED PARTICIPATORY RESEARCH is required reading for academics, policy makers, and students seeking meaningful social change through scholarship.
---
---
This classic work reveals how childbirth has changed from colonial times to the present, including a new preface that discusses writings on the subject over the past three decades.
---
---
Languages and Languaging in Deaf Education offers bold a contribution towards a new pedagogical framework in deaf education and studies.
---
---
Rob Boddice considers how perceptions of pain have varied across history, and how the treatment of pain has also changed. Beginning with the classical world, he charts the increasing distinction drawn between physical and emotional pain, and the growing modern focus on empathy and compassion towards pain in others, and in animals.
---
---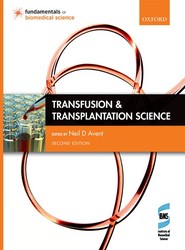 Synthesizes the wide-ranging concepts essential to transfusion and transplantation science and presents them within the practical framework of the hospital banking and transplantation centre, providing you with the knowledge and skills to specialize in this discipline.
---
---
Histopathology describes the processes and practices that are central to the role of the histopathologist within a functioning diagnostic laboratory, from pre-sampling to diagnosis to laboratory management.
---
---
The book presents clear instructions on coping with changes in functioning associated with injury, aging, illness, and pain. Chapters teach how to restore mood and self-esteem, manage stress and frustration, maintain strong social ties, cope with chronic pain, function efficiently when memory ability declines, and master self-motivation and time management.
---
---
The Ethical Practice of Forensic Psychology highlights the ethical standards and guidelines set forth by the American Psychological Association's (APA) Ethical Principles of Psychologists and Code of Conduct (EPPCC) and the Specialty Guidelines for Forensic Psychology (SGFP). This Casebook provides readers with a practical review of these ethical standards and professional guidelines in the context of forensic case vignettes with corresponding commentary by leaders in the field.
---
---