Showing
10
of 1669 results for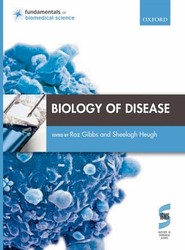 Biology of Disease addresses the pathophysiology of specific disease states and evaluates the multidisciplinary approach to disease diagnosis and management. Starting with an introduction to the basic concepts of health and disease, the book graduates to an in-depth discussion of disease states, while illustrating how theory is linked to practice.
---
---
The third edition of this well established textbook provides a readable, comprehensive and accessible account of the law governing health care in England and Wales. The narrative is clear and succinct with full references to legal sources to meet the needs of law students and practitioners. The text sets out the law on public health, the NHS, the health professionals, clinical negligence litigation, patients' rights, and research and health care ethics.
---
---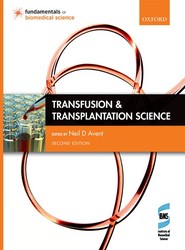 Synthesizes the wide-ranging concepts essential to transfusion and transplantation science and presents them within the practical framework of the hospital banking and transplantation centre, providing you with the knowledge and skills to specialize in this discipline.
---
---
In the years since the Human Genome Project, genomics has grown into a big and rapidly developing field driven by bioinformatics technology. The implications for our health and privacy, and our understanding of ecological systems and evolution are profound. This book provides an account of this exciting new science, its impact and its potential.
---
---
From modern pandemics such as HIV, Ebola, and Zika, to stories of vaccination and antiviral drugs, this Very Short Introduction charts our struggle against viruses. Outlining their origins, structure, and method of infection, Dorothy Crawford explores the vast variety of viruses, and asks if we can live in harmony with them in the future.
---
---
This book outlines how the expansion of EU power is taking place through law and policy, in public health and health care. How is EU law and policy in the field of human health adopted, who are the institutional actors involved, and what is the impact of these developments for fundamental rights?
---
---
The 'Oxford Textbook of Nature and Health' focuses on the role of nature for our health and wellbeing by demonstrating the multiple health benefits that can be gained from nature. Highlighting the need for healthy nature management, and to make public health issues part of all society development policies.
---
---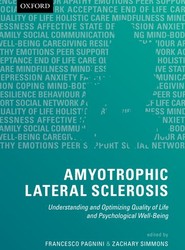 This book will provide clinicians with a comprehensive description of the psychological aspects of ALS and their management, and incorporates chapters written by recognized scholars in their respective fields.
---
---
The story of human history has been inextricably entwined with the story of microbes. Combining tales of devastating epidemics with accessible science and fascinating history, Deadly Companions reveals how closely microbes have evolved with us over the millennia, shaping human culture through infection, disease, and deadly pandemic.
---
---
Manage Your Mind is a book for building resilience, overcoming emotional difficulties, and enabling self-development. With well over 100,000 copies sold, Manage Your Mind remains the definitive self-help guide for anyone seeking to lead a more enjoyable and productive life.
---
---