Showing
10
of 1602 results for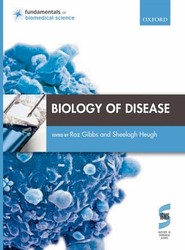 Biology of Disease addresses the pathophysiology of specific disease states and evaluates the multidisciplinary approach to disease diagnosis and management. Starting with an introduction to the basic concepts of health and disease, the book graduates to an in-depth discussion of disease states, while illustrating how theory is linked to practice.
---
---
The third edition of this well established textbook provides a readable, comprehensive and accessible account of the law governing health care in England and Wales. The narrative is clear and succinct with full references to legal sources to meet the needs of law students and practitioners. The text sets out the law on public health, the NHS, the health professionals, clinical negligence litigation, patients' rights, and research and health care ethics.
---
---
Histopathology describes the processes and practices that are central to the role of the histopathologist within a functioning diagnostic laboratory, from pre-sampling to diagnosis to laboratory management.
---
---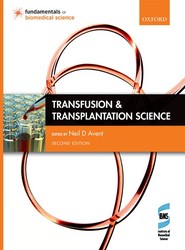 Synthesizes the wide-ranging concepts essential to transfusion and transplantation science and presents them within the practical framework of the hospital banking and transplantation centre, providing you with the knowledge and skills to specialize in this discipline.
---
---
A practical guide for researchers on presenting medical statistics for publication, which emphasises the principles of good presentation through examples. This new edition covers a range of statistical programs: SAS, Stata, R, and SPSS. Contains helpful tips, information boxes, and figures as well as references for all statistical methods used.
---
---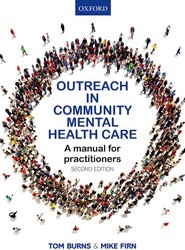 Outreach in Community Mental Health Care: A Manual for Practitioners offers readers a comprehensive and practical guide to treating patients in the community setting.
---
---
Obsessive-compulsive disorder can be a very disabling and distressing problem. Cognitive behavioural therapy (CBT) has been shown to be very effective in helping people to overcome OCD. This book provides the reader with an understanding of the background to and principles of using CBT for OCD in a clear practical 'how to' style.
---
---
Rob Boddice considers how perceptions of pain have varied across history, and how the treatment of pain has also changed. Beginning with the classical world, he charts the increasing distinction drawn between physical and emotional pain, and the growing modern focus on empathy and compassion towards pain in others, and in animals.
---
---
An ideal learning and revision guide for students and trainees providing a concise overview of the key topics in tropical medicine including infections caused by bacteria, viruses, fungi, protozoa and vector biology, disease syndromes, and envenomation. Using diagrams, maps, and tables the material is present in an accessible and engaging way.
---
---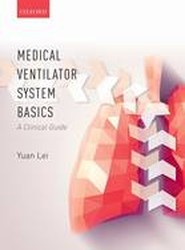 Medical Ventilator System Basics: A clinical guide is a user-friendly guide to the basic principles and the technical aspects of mechanical ventilation and modern complex ventilator systems.
---
---