Showing
10
of 1643 results for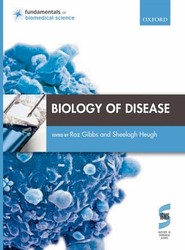 Biology of Disease addresses the pathophysiology of specific disease states and evaluates the multidisciplinary approach to disease diagnosis and management. Starting with an introduction to the basic concepts of health and disease, the book graduates to an in-depth discussion of disease states, while illustrating how theory is linked to practice.
---
---
The third edition of this well established textbook provides a readable, comprehensive and accessible account of the law governing health care in England and Wales. The narrative is clear and succinct with full references to legal sources to meet the needs of law students and practitioners. The text sets out the law on public health, the NHS, the health professionals, clinical negligence litigation, patients' rights, and research and health care ethics.
---
---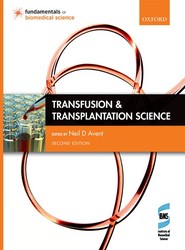 Synthesizes the wide-ranging concepts essential to transfusion and transplantation science and presents them within the practical framework of the hospital banking and transplantation centre, providing you with the knowledge and skills to specialize in this discipline.
---
---
The focus of this book is care and compassion within the context of organization and management studies. The book aims to understand how members of an English hospice identify or fail to identify with an organization where issues of life and death take centre stage and explores problems it faces regarding its representation in society.
---
---
Human Physiology provides clear explanations of the principles that govern the body's physiological processes and shows how these can be applied. This is the ideal course companion for any student needing a solid foundation in the subject for a future career in human biology, biomedical science, or medicine.
---
---
Traditional accounts of ancient pain tend to focus either on philosophical or medical theories of pain or on Christian notions of suffering: this volume moves beyond these approaches to argue that pain in Imperial Greek culture was not a narrow physiological perception but must be understood within its broad personal, social, and emotional context.
---
---
---
Men in White Coats: Treatment under Coercion provides readers with a thought-provoking look into the involuntary treatment of mentally ill patients in psychiatric practice.
---
---
Containing over 75 tasks with detailed explanations and further reading, Tasks for Part 3 MRCOG Clinical Assessment is a key resource for candidates of the new Part 3 MRCOG examination.
---
---
The updated third edition of Cognitive Assessment for Clinicians is a theoretically-motivated guide to the assessment of patients with cognitive complaints.
---
---