Showing
10
of 1579 results for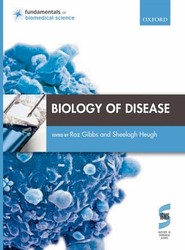 Biology of Disease addresses the pathophysiology of specific disease states and evaluates the multidisciplinary approach to disease diagnosis and management. Starting with an introduction to the basic concepts of health and disease, the book graduates to an in-depth discussion of disease states, while illustrating how theory is linked to practice.
---
---
The third edition of this well established textbook provides a readable, comprehensive and accessible account of the law governing health care in England and Wales. The narrative is clear and succinct with full references to legal sources to meet the needs of law students and practitioners. The text sets out the law on public health, the NHS, the health professionals, clinical negligence litigation, patients' rights, and research and health care ethics.
---
---
Histopathology describes the processes and practices that are central to the role of the histopathologist within a functioning diagnostic laboratory, from pre-sampling to diagnosis to laboratory management.
---
---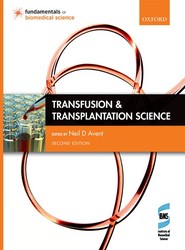 Synthesizes the wide-ranging concepts essential to transfusion and transplantation science and presents them within the practical framework of the hospital banking and transplantation centre, providing you with the knowledge and skills to specialize in this discipline.
---
---
Rob Boddice considers how perceptions of pain have varied across history, and how the treatment of pain has also changed. Beginning with the classical world, he charts the increasing distinction drawn between physical and emotional pain, and the growing modern focus on empathy and compassion towards pain in others, and in animals.
---
---
Part of the Oxford Textbooks in Clinical Neurology series, the Oxford Textbook of Sleep Disorders covers the rapid advances in scientific, technical, clinical, and therapeutic aspects of sleep medicine which have captivated sleep scientists and clinicians.
---
---
This new definitive resource addresses the fundamental principles of anaesthesia, underpinning sciences and the full spectrum of clinical anaesthetic practice. An international team of experts provide trustworthy, effective, and evidence-based guidance enabling clinicians to provide the very best clinical care to patients.
---
---
Clinical psychology treats people who are facing difficulties or changes in their lives. Approaching personal distress as an unhappy outcome of certain ways of thinking, behaving and relating, often occurring within difficult circumstances, practitioners work with people to try and help them change what is distressing or concerning them.
---
---
Dominic Wilkinson combines philosophy, medicine, and science to explore the profound and contentious ethical issues facing those who work with critically ill children and infants. He addresses questions about the accuracy of predictions for future quality of life; about when to allow children to die; and about how much say parents should have.
---
---
An account of the practice of anatomical modelling in mid-eighteenth-century Italy, showing how anatomical models became an authoritative source of medical knowledge, but also informed social, cultural, and political developments at the crossroads of medical learning, religious ritual, antiquarian and artistic cultures, and Grand Tour spectacle.
---
---