Showing
10
of 92 results for
---
---
Summarizes the progress in the molecular and cellular mechanisms of cholesterol and bile acid metabolism and the physical-chemistry of biliary lipids, with emphasis on biliary lipid metabolism that is regulated by nuclear receptors in the hepatobiliary system.
---
---
---
---
This is the first book on X and Y chromosomal disorders to address these common but rarely diagnosed conditions. This book seeks to present the latest in research and clinical care addressing neuroimaging, the interaction between hormones, brain development, and neurodevelopmental progression.
---
---
Reviews the molecular genetics of the thalassemia syndromes, inherited hemoglobin disorders that comprise the commonest monogenic disorders globally. Thalassemias are found in high frequencies in tropical regions corresponding to the malaria belt.
---
---
---
Current knowledge of the etiology of congenital malformations of the human gastrointestinal tract is covered in this book, prefaced by some introductory notes on embryological development. Malformations involving the esophagus, stomach, small and large intestine, anus and rectum, pancreas, and hepato-billiary system are covered.
---
---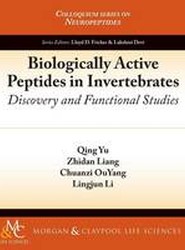 Summarises advances in invertebrate neuropeptides studies concerning molecular diversities, distributions, and biological functions. In addition, the emerging mass spectrometric techniques have been discussed extensively as a powerful tool enabling accelerated invertebrate NP studies.
---
---