Showing
10
of 12 results for
---
---
---
Author Pushpa Khanna has made a breakthrough in diabetic research. Her book describes the phytochemical isolation, toxicity, shelf life and clinical trials of polypeptide-K, an anti-diabetic drug the author discovered made from seeds of Momordica Charantia L (bitter gourd) with a new physiological concept.
---
---
While You Sleep imparts far more than its title promises. It is part medical text, part anecdote and part medical history, and it will delight from page one.
---
---
'Mendip Hospital - An Appreciation' is a well-researched and fascinating account of the Somerset County Lunatic Asylum, later re-named Mendip Hospital, from its beginning in 1848 until its closure in 1991.
---
---
Author Nicci Pugh has created an interesting, comprehensive and historically useful account of the efforts of the medical team and crew aboard the British hospital ship SS Uganda, during the Falklands war in 1982.
---
---
'Bedside Medicine' is an indispensable handbook for medical students and doctors, inculcating the most fundamental and essential core of the medical profession, which is the diagnosis of illness and disease through the examination of patients.
---
---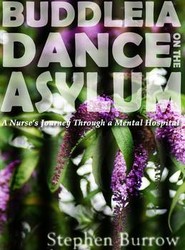 This is an authentic account of a professional's experience of the mental health industry beginning in the early nineteen seventies when, as a young man from a disturbed background, he fails to reach university and seeks employment as a porter in a mental hospital.
---
---
Dr Skinner has written an enjoyable collection of anecdotes, sometimes funny, occasionally touching drawing from nearly half a century of medical practice.
---
---