Showing
10
of 43 results for
A pocket manual that captures the full spectrum of emergency medicine. Written by clinicians engaged in the day-to-day practice of emergency medicine, it is derived from Tintinalli's Emergency Medicine, Eighth Edition. It is composed of chapters focusing on clinical features, diagnosis and differential, and emergency management and disposition.
---
---
The review students need to excel on their medical physiology course exams and the USMLE
---
---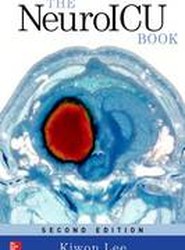 The goal of neurological critical care is to rapidly deliver acute medical therapies and appropriate interventions through effective monitoring of both neurological and end organ function. This is a practical, protocol-based guide to the field of neurocritical care that is updated with fresh research and developments.
---
---
A concise, highly visual overview of neuroanatomy and its functional underpinnings
---
---
A dynamic and comprehensive overview of the field of health physics
---
---
Focusing on critical care emergency medicine, this book is suitable for all clinicians who wish to understand the overlap between emergency medicine and critical care. It teaches emergency physicians everything they must know and do to better care for critically ill patients in an emergency department or to provide care in an ICU.
---
---
The most comprehensive presentation of transcultural nursing concepts by two pioneers of the field
---
---
Presents a case-based approach to learning how to apply pharmacotherapeutic concepts to specific patient situations. In this book, for each case, you are asked to develop a Patient Database, Drug Therapy Problem Worksheet, and Pharmacotherapy Care Plan, using the forms provided.
---
---
Offers what-to-study and what-you-must-know advice from clerkship veterans. Featuring a score-boosting opening section devoted to maximizing your performance on the surgery clerkship, this title includes frequently tested high-yield facts and mnemonics to maximize your study time; and "Ward Tips" to prepare you for common "pimp" questions.
---
---
An Engagingly Written, Case-Based Review for the Pediatrics Board Exam
---
---