Showing
10
of 34 results for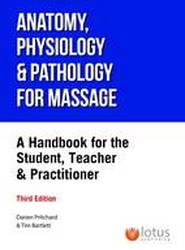 This fully updated third edition of the best-selling Anatomy, Physiology and Pathology for the Massage Therapist provides a solid base for the student and early practitioner to learn the physical make-up of the body, giving a broad introduction to the body's physical functioning.
---
---
Dry needling is the ideal tool for a wide range of therapists involved in treating myofascial trigger points in adults. This book is written in a concise manner as a "quick to hand" reference guide regarding key issues around safe, effective and appropriate dry needling.
---
---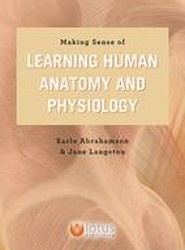 This book engages the reader by presenting anatomy and physiology as a lived experience, one that requires understanding of terms and concepts. The book presents anatomy as a language and uses the principles of language learning to clarify meaning in anatomy and physiology study.
---
---
In Functional Anatomy of the Pelvis and the Sacroiliac Joint author and respected bodywork specialist John Gibbons looks at one of the most important areas of the body: the pelvis and the sacroiliac joint.
---
---
Sacroiliac Joint Dysfunction and Piriformis Syndrome looks at dysfunction and injury, assessment, current understanding from the literature, and evidence-based treatment options at a therapist's disposal.
---
---
The Concise Book of Yoga Anatomy is a user-friendly book, first presenting the framework of the skeletal-muscular system in an understandable way, with detailed information about joints, their actions, and how muscles contract to work them.
---
---
In Beauty Despite Cancer Jennifer shares her knowledge and experience by showing those living with cancer and beyond how to prevent, reduce, disguise, camouflage and soothe their appearance-related side effects.
---
---
This fully updated and revised third edition of The Concise Book of Muscles is designed in quick-reference format to offer useful information about the main skeletal muscles that are central to anatomy, physical therapy, massage, chiropractic, physiotherapy, osteopathy, or any other health-related field.
---
---
---
This book is a must for any physical therapist involved in the treatment of patients, athletes, or indeed anyone who may present with any type of sports related injury, albeit peripheral limbs, trunk and/or cervical spine pain. Written for athletes and coaches who want to apply these taping principles.
---
---