Showing
10
of 88 results for
The Attachment Bond: Affectional Ties across the Lifespan draws together and evaluates the vast body of research on the causes and consequences of attachment security in infants, growing children, and adults.
---
---
This book examines medical outreach in the condemned witches' village of Gnani in Ghana, focusing on clashes between traditional beliefs, religious tenets, and contemporary medical science. It analyzes questions of stigmatization to explore how disease, injury, and illness relate to social condition and the dialogue surrounding witchcraft.
---
---
Black LGBT Health in the United States: The Intersection of Race, Gender, and Sexual Orientation focuses on the mental, physical, and spiritual aspects of health, and considers both risk and resiliency factors for the Black LGBT population.
---
---
This book is a study of the early history of psychoanalysis in Britain. It examines the early development of psychoanalytic theories and techniques, provides a revisionist interpretation of their origins, and analyzes some of the first practitioners.
---
---
This book focuses on how military friendships translate from the battlefield into civilian life and how they assist soldiers in gaining peace with the past, happiness in the present, and hope for the future. Ward uses shared stories of comradeship both on and off the battlefield to demonstrate the pivotal role of friendship throughout a lifetime.
---
---
This book is a philosophical analysis of the development and production of the anti-diphtheria serum in France from 1894 to 1900. Jonathan Simon's unique approach considers serum, a medicinal drug, as a technological object and analyzes its insertion into the therapeutic environment of diphtheria.
---
---
Issues of clergy health and well-being are physical issues but also have social and theological dimensions. This book engages in interdisciplinary reconsideration of theological anthropology in light of the plasticity and performative quality of the embodied brain ecosystem, arguing that self-care is a critical component of loving one's neighbor.
---
---
An Advanced Guide to Psychological Thinking examines various areas of psychology including learning, neuropsychology, child development, and psychotherapy from a critical and historical perspective. It reveals how different conceptual tensions have created confusion in the discipline and helps psychology recognize its own foundations.
---
---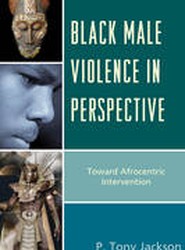 Black Male Violence in Perspective examines the psychosocial dynamic of violence relative to African-American men, as it is inextricably tied to the history of violence in America including colonialism, expansionism, and concepts of manifest destiny. Tony Jackson articulates the need for intervention models based in African cultural paradigms.
---
---
The Social Construction of Mental Illness and Its Implications for Neuroplasticity examines how the current concept of mental illness in society informs the dialogic skills and perspectives of psychotherapists.
---
---