Showing
10
of 83 results for
An Advanced Guide to Psychological Thinking examines various areas of psychology including learning, neuropsychology, child development, and psychotherapy from a critical and historical perspective. It reveals how different conceptual tensions have created confusion in the discipline and helps psychology recognize its own foundations.
---
---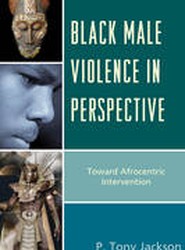 Black Male Violence in Perspective examines the psychosocial dynamic of violence relative to African-American men, as it is inextricably tied to the history of violence in America including colonialism, expansionism, and concepts of manifest destiny. Tony Jackson articulates the need for intervention models based in African cultural paradigms.
---
---
This book is a study of the early history of psychoanalysis in Britain. It examines the early development of psychoanalytic theories and techniques, provides a revisionist interpretation of their origins, and analyzes some of the first practitioners.
---
---
This book focuses on how military friendships translate from the battlefield into civilian life and how they assist soldiers in gaining peace with the past, happiness in the present, and hope for the future. Ward uses shared stories of comradeship both on and off the battlefield to demonstrate the pivotal role of friendship throughout a lifetime.
---
---
The Social Construction of Mental Illness and Its Implications for Neuroplasticity examines how the current concept of mental illness in society informs the dialogic skills and perspectives of psychotherapists.
---
---
---
Health Communication and Breast Cancer among Black Women: Cancer, Identity, Spirituality, and Strength analyzes information collected from focus groups and personal interviews in order to investigate the significant sociocultural narratives that pervade the experiences of Black female breast cancer survivors.
---
---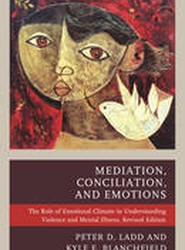 This revised edition of Mediation, Conciliation, and Emotions is needed given the dramatic changes in the world of everyday experience in the last ten years. The book is useful for both students and helping professionals. New features include updated references, a discussion of contemporary violence and mental health, and more.
---
---
This book addresses the dangers of focusing on single-mode approaches in educating individuals with autism spectrum disorders, especially behavior analytic approaches. Shyman presents a sound theoretical and practical argument for comprehensive approaches applying multiple methodologies useful for teachers, practitioners, students, and professors.
---
---
Nietzschean Psychology and Psychotherapy describes Nietzsche as an unacknowledged critic of psychology and mental health, bringing out and integrating his teachings about wise living, coping with pain and suffering, and effecting self-change and self-cultivation.
---
---