Showing
10
of 97 results for
A Democratic Mind: Psychology and Psychiatry with Fewer Meds and More Soul focuses on how an individual lives her life, and on the extent of harm that an individual can inflict on herself or others. In this book, I.W. Charny provides a new lens for understanding regular people rather than treatments that alleviate symptoms.
---
---
Harris presents neuroscience findings and reveals fantasy as the brain's default mode as it alters identity during unbearable trauma or loss. The book also presents case histories of cultural conflicts, and examines populist bias vs. elite global influence in a neuropsychoanalytic context.
---
---
This book discusses several myths of the benefits of raising awareness: awareness is enough, awareness equals acceptance, awareness is education, awareness is altruistic, and awareness equals health. It offers a model that moves from awareness to a commitment to solving and alleviating health problems through various communication methods.
---
---
---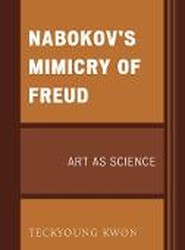 Teckyoung Kwon examines Nabokov's use of literary devices that draw upon psychology and biology, characters that imitate Freud or Nabokov in behavior or thought, and Jamesian concepts of time, memory, and consciousness in The Defense, Despair, Lolita, Pale Fire, and Ada.
---
---
This book examines medical outreach in the condemned witches' village of Gnani in Ghana, focusing on clashes between traditional beliefs, religious tenets, and contemporary medical science. It analyzes questions of stigmatization to explore how disease, injury, and illness relate to social condition and the dialogue surrounding witchcraft.
---
---
Exploring film, television, adult literature, and young adult literature with an analysis grounded in feminist cultural studies, this book unveils the ways in which fictional rampage violence narratives, in context with their urban violence counterparts, communicate adult anxieties about American youth and who represents the "ideal" citizen.
---
---
Black LGBT Health in the United States: The Intersection of Race, Gender, and Sexual Orientation focuses on the mental, physical, and spiritual aspects of health, and considers both risk and resiliency factors for the Black LGBT population.
---
---
This book is a study of the early history of psychoanalysis in Britain. It examines the early development of psychoanalytic theories and techniques, provides a revisionist interpretation of their origins, and analyzes some of the first practitioners.
---
---