Showing
10
of 103 results for
In A Three-Factor Model of Couples Therapy the author presents a new schema of psychodynamic couples therapy that includes a three-factor model for understanding and treating couples. These three factors are: projective identification, couple object relations, and omnipotent control.
---
---
A Democratic Mind: Psychology and Psychiatry with Fewer Meds and More Soul focuses on how an individual lives her life, and on the extent of harm that an individual can inflict on herself or others. In this book, I.W. Charny provides a new lens for understanding regular people rather than treatments that alleviate symptoms.
---
---
Harris presents neuroscience findings and reveals fantasy as the brain's default mode as it alters identity during unbearable trauma or loss. The book also presents case histories of cultural conflicts, and examines populist bias vs. elite global influence in a neuropsychoanalytic context.
---
---
This book explores how breastfeeding is both promoted and made difficult in the United States, while the use of formula is simultaneously shamed and promoted. An exploration of feminist scholarship, forms of advocacy, grassroots activism, and breastfeeding experiences sheds light on a way forward that offers substantive support without shaming.
---
---
This book is a sociological exploration of the process of returning to the ordinary world after extraordinary experiences.
---
---
This book examines the evolution of urban social patterns and infectious diseases. Tracing the historical record, it explores the human struggle to contain infectious disease and the adaption of microbes to these measures.
---
---
---
This book discusses several myths of the benefits of raising awareness: awareness is enough, awareness equals acceptance, awareness is education, awareness is altruistic, and awareness equals health. It offers a model that moves from awareness to a commitment to solving and alleviating health problems through various communication methods.
---
---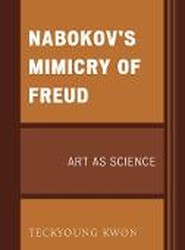 Teckyoung Kwon examines Nabokov's use of literary devices that draw upon psychology and biology, characters that imitate Freud or Nabokov in behavior or thought, and Jamesian concepts of time, memory, and consciousness in The Defense, Despair, Lolita, Pale Fire, and Ada.
---
---
---