Showing
6
of 6 results for
The history of Ebola from one of those who discovered it.
---
---
An insightful book about youth therapy, voluntarism and solidarity, but also about work satisfaction and organisational dynamism.
---
---
The story of the search for the grave of Andreas Vesalius, father of human anatomy.
---
---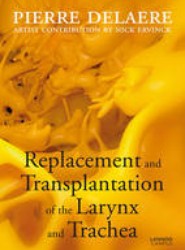 A study of the replacement and transplantation of the Trachea and Larynx.
---
---
This new book by the Museum Dr. Guislain shows a curious evolution in society and psychiatry by means of seven duo's of a woman and her psychiatrist.
---
---
As outsider art is not an artistic trend, it is not bound by any artistic rules. The artists themselves are not professionals and have therefore had no schooling. Their art is characterised by spontaneity, authenticity and idiosyncracy. This is an art-historical reference work on Outsider Art.
---
---