Showing
10
of 2023 results for
Fully revised new edition providing latest advances in cross sectional imaging techniques. Covers four key modalities - CT, PET, MRI and ultrasound. Previous edition (9789350251959) published in 2011.
---
---
Comprehensive guide to benign paroxysmal positional vertigo (BPPV). Covers all types of BPPV and includes atlas illustrating diagnostic and therapeutic procedures. Recognised author team from Italy.
---
---
Fully revised new edition of comprehensive guide to liver transplantation. Highly illustrated with surgical images. Intenrationally recognised author team. Previous edition published in 2002.
---
---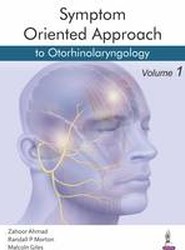 Symptom Oriented Otolaryngology: Head & Neck Surgery – Three Volume Set is an extensive, illustrated review of a broad range of symptoms in otolaryngology, edited by a team of New Zealand based experts in the field. The first volume covers head and neck, and laryngology, and the second volume covers rhinology and facial plastics. The final volume covers otology, with a section on paediatrics. This comprehensive book is enhanced by 900 full colour images across 1200 pages, making this an essential resource for consultant otolaryngologists and residents.
---
---
Latest volume in Recent Advances in Otolaryngology: Head & Neck Surgery series. Previous volume published May 2016 (9789351529408). Covers current developments in the field of otorhinolaryngology. Internationally recognised editor team from Columbia University College of Physicians and Surgeons, New York, and Kantonsspital Obwalden, Switzerland.
---
---
Part of the Clinical Focus series, this book is a comprehensive guide to the diagnosis and treatment of tuberculosis. The new volume is highly illustrated with tables and images and written by an internationally recognised editor and author team.
---
---
Comprehensive guide to diagnosis and treatment of glaucoma for ophthalmologists and trainees. Presented as a collection of clinical case studies detailing different techniques and potential surgical complications. Includes photographs, flow charts and algorithms for patient management.
---
---
Comprehensive guide to radiotherapy and chemotherapy for practising oncologists. Covers numerous different types of cancer and features more than 300 images, diagrams and tables.
---
---
Concise guide to ICU care of cardiac surgery patients covering numerous potential issues and their management. Includes descriptions and function of instruments and 'gadgets'.
---
---
New edition of highly successful annual pocket guide presenting latest information in field of antimicrobial therapy and infectious disease. Authored by leading experts in the field.
---
---