Showing
10
of 1943 results for
Fully revised new edition of comprehensive guide to liver transplantation. Highly illustrated with surgical images. Intenrationally recognised author team. Previous edition published in 2002.
---
---
Chapman's Comprehensive Orthopaedic Surgery is the latest edition of this vast reference guide, spanning four volumes. This book is edited by internationally renowned experts in orthopaedic surgery from the University of California Davis Medical Centre. Chapman's Comprehensive Orthopaedic Surgery is an indispensable resource for orthopaedic surgeons and residents, with contributions from over 900 experts from across the globe and enhanced by 7250 full colour images. The full text, with images and videos demonstrating surgical techniques, is made available online with the purchase of the physical copy of the book.
---
---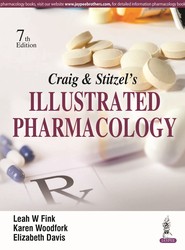 The seventh edition of this textbook has been fully revised and to provide students with the most recent knowledge and advances in the field of pharmacology. Includes case studies and multiple choice questions and answers. Previous edition published in 2003.  
---
---
Cardiology: An Illustrated Textbook is the latest edition of this comprehensive two volume textbook, including revised chapters with the latest advances in the field of cardiology. This edition is edited by professors from the Carver College of Medicine, Iowa, and the University of California, San Francisco. Cardiology: An Illustrated Textbook is enhanced by 1600 full colour images and illustrations, many new to this edition, and an accompanying DVD.
---
---
Published March, 2017
By
Alexander R. Vaccaro
,
Yan Wang
,
Alexander Vaccaro
,
S Rajasekaran
,
Marcel F. Dvorak
,
H. Michael Mayer
,
Kazuhiro Chiba
,
W Brian Su
,
Luiz Vialle
,
Gamal Magdy Youssef
,
F. Dvorak F. Marcel Marcel
,
Michael H Mayer
,
Brian W. Su
and
Magdy Gamal Youssef
Publisher:
Jaypee Medical
(
Jaypee Brothers,Medical Publishers Pvt. Ltd.
)
Rating:
in-stock
The Spine: Medical and Surgical Conditions is a complete, two volume, evidence based study edited by an internationally recognised team of spine surgeons based in the USA, China, Canada, Germany, Japan, Brazil, Egypt and India. The first section covers general topics in spinal medicine, followed by sections on the development of the spine, metabolic disorders, and bone grafting. Subsequent sections focus on surgery for particular parts of the spine.Later sections in the book provide information on the spine in paediatrics, adult deformity, tumours, vascular malformations and infections, complications of spinal surgery, and a final section on minimally invasive techniques. Enhanced by 1500 full colour images, The Spine: Medical and Surgical Conditions is also made available online, complete with text, images and video, with each print version.
---
---
Concepts in Medical Physiology is the new edition of this comprehensive overview of physiology. Suggested further reading for each chapter makes this book an excellent starting point for the investigation of any physiological disorder and the book is enhanced by over 350 illustrations and images. Concepts in Medical Physiology is written by Julian Seifter from the Brigham and Women's Hospital in Boston, USA.
---
---
Presents latest techniques in non invasive vascular diagnosis, covering many different body systems. Authored by experienced, Illinois-based specialist.
---
---
Fully revised fourth edition presenting latest information on ultrasound in obstetrics and gynaecology. Includes many new topics and nearly 2000 images and illustrations. Authored by experts from Croatia and the USA. Previous ediiton published in 2011.
---
---
Cardiology - Clinical Methods is a concise resource for postgraduate students preparing for exams. Divided into ten chapters, including history taking, arterial pulse, blood pressure, jugular venous pulse and precordial examination palpitation. Further chapters cover heart sounds, and the book closes with a chapter on systolic and diastolic sounds. Each chapterbegins with a chapter outline to introduce the topic and assist revision. Common exam cases are discussed in detail, and enhanced by images and information tables throughout the book.
---
---
Emergency and Critical Care in Obstetrics covers the management of a variety of emergency obstetric conditions. With essential information on the use of equipment and administering relevant therapies, this book is an ideal source of reference for obstetricians.58 images and illustrations enhance important information for obstetricians in this concise guide to emergency and critical care in obstetrics.
---
---