Showing
10
of 2111 results for
Fully revised new edition of comprehensive guide to liver transplantation. Highly illustrated with surgical images. Intenrationally recognised author team. Previous edition published in 2002.
---
---
Fully revised, new edition providing latest advances in cosmetic and plastic surgery. Discusses 3D image assessment and 2D computer simulation. Includes chapter on full face transplant. Previous edition published in 1999.
---
---
Cardiology: An Illustrated Textbook is the latest edition of this comprehensive two volume textbook, including revised chapters with the latest advances in the field of cardiology. This edition is edited by professors from the Carver College of Medicine, Iowa, and the University of California, San Francisco. Cardiology: An Illustrated Textbook is enhanced by 1600 full colour images and illustrations, many new to this edition, and an accompanying DVD.
---
---
Published February, 2018
By
Alexander R. Vaccaro
,
Yan Wang
,
Alexander Vaccaro
,
S Rajasekaran
,
Marcel F. Dvorak
,
H. Michael Mayer
,
Kazuhiro Chiba
,
W Brian Su
,
Luiz Vialle
,
Gamal Magdy Youssef
,
F. Dvorak F. Marcel Marcel
,
Michael H Mayer
,
Brian W. Su
and
Magdy Gamal Youssef
Publisher:
Jaypee Medical
(
Jaypee Brothers,Medical Publishers Pvt. Ltd.
)
Rating:
in-stock
The Spine: Medical and Surgical Conditions is a complete, two volume, evidence based study edited by an internationally recognised team of spine surgeons based in the USA, China, Canada, Germany, Japan, Brazil, Egypt and India. The first section covers general topics in spinal medicine, followed by sections on the development of the spine, metabolic disorders, and bone grafting. Subsequent sections focus on surgery for particular parts of the spine.Later sections in the book provide information on the spine in paediatrics, adult deformity, tumours, vascular malformations and infections, complications of spinal surgery, and a final section on minimally invasive techniques. Enhanced by 1500 full colour images, The Spine: Medical and Surgical Conditions is also made available online, complete with text, images and video, with each print version.
---
---
Comprehensive guide to perioperative transoesophageal echocardiography (TOE) covering various cardiovascular diseases. Includes DVD ROM with video commentary and nearly 300 clinical images, diagrams and tables.
---
---
Fully revised second edition proving latest advances in diagnosis and management of otolaryngologic disorders. Includes 36 new chapters, many with focus on paediatric conditions. US-based author team. Previous edition published in 2001.
---
---
Concise guide to paediatrics covering both general practice and subspecialties. Authroed by recognised, Texas-based expert. Each chapter includes 'key points' and tables summarising differential diagnoses.
---
---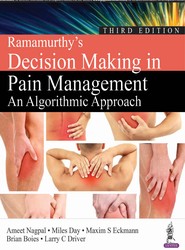 Fully revised, third edition covering latest advances in investigation, diagnosis and management of acute and chronic pain conditions and syndromes. Features many new topics including a chapter on opioid pharmacology. Authored by recognised Texas-based experts in the field. Previous edition (9780323019743) published in 2006.
---
---
Fully revised, new edition presenting latest advances in spinal surgery, covering techniques for each section of the spine. Authored by internationally recognised, US-based experts in the field. Previous ediiton (9789350903261) published in 2013.
---
---
Concise guide to ICU care of cardiac surgery patients covering numerous potential issues and their management. Includes descriptions and function of instruments and 'gadgets'.
---
---