Showing
10
of 1987 results for
Fully revised new edition providing latest advances in cross sectional imaging techniques. Covers four key modalities - CT, PET, MRI and ultrasound. Previous edition (9789350251959) published in 2011.
---
---
Comprehensive guide to benign paroxysmal positional vertigo (BPPV). Covers all types of BPPV and includes atlas illustrating diagnostic and therapeutic procedures. Recognised author team from Italy.
---
---
Fully revised new edition of comprehensive guide to liver transplantation. Highly illustrated with surgical images. Intenrationally recognised author team. Previous edition published in 2002.
---
---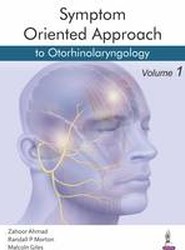 Symptom Oriented Approach to Otorhinolaryngology – Three Volume Set is an extensive, illustrated review of a broad range of symptoms in otorhinolaryngology, edited by a team of New Zealand based experts in the field. The first volume covers head and neck, and laryngology, and the second volume covers rhinology and facial plastics. The final volume covers otology, with a section on paediatrics. This comprehensive book is enhanced by 900 full colour images across 1200 pages, making this an essential resource for consultant otolaryngologists and residents.
---
---
Concise guide to ICU care of cardiac surgery patients covering numerous potential issues and their management. Includes descriptions and function of instruments and 'gadgets'.
---
---
Undergraduate Surgery Simplified is a highly illustrated guide for undergraduate surgical students, authored by Peter Lee, former Head of the Department of Surgery at Penang Medical College, Malaysia, and General and Colorectal Surgeon at Hull and East Yorkshire Hospitals, UK. Each chapter provides information on investigation and diagnosis, postoperative care and underlying principles of surgical practice. This book can be used either as a stand-alone course or in conjunction with established medical school curricula. With over 350 images, illustrations and tables, and a question and answer format, this book is also ideal for revision and Modified Essay Question examination practice.
---
---
Otorhinolaryngology- Head & Neck Surgery is the latest edition of this comprehensive two-volume guide to all the sub-specialties of otorhinolaryngology, including brand new chapters and the most recent developments in the field. New topics in this edition include laryngopharyngeal reflux, trauma and stenosis of the larynx, and laryngeal cancer, bringing the text firmly up to date. Illustrated in full colour across 2000 pages, this vast two-volume set is an ideal source of reference for otorhinolaryngoloy practitioners and residents.
---
---
Chapman's Comprehensive Orthopaedic Surgery is the latest edition of this vast reference guide, spanning four volumes. This book is edited by internationally renowned experts in orthopaedic surgery from the University of California Davis Medical Centre. Chapman's Comprehensive Orthopaedic Surgery is an indispensable resource for orthopaedic surgeons and residents, with contributions from over 900 experts from across the globe and enhanced by 7250 full colour images. The full text, with images and videos demonstrating surgical techniques, is made available online with the purchase of the physical copy of the book.
---
---
Written by the Chairman of Ophthalmology at Complutense University in Madrid, this book is an essential resource for residents, students and practicing ophthalmologists. It provides key information regarding both the basic pharmacology of ophthalmic drugs and their use in clinical practice, with an extensive review of anti-microbial treatments.
---
---
Comprehensive guide to diagnosis and management of pterygium covering both traditional and newer surgical techniques. Includes discussion on recurrent pterygium, post surgical complications, and treatment with co-existing disorders. Accompanied by interactive DVD ROM.
---
---