Showing
10
of 501 results for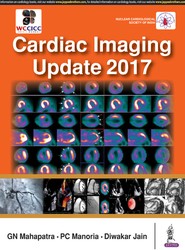 Comprehensive guide to latest developments in diagnostic and prognostic cardiac imaging covering non-invasive and invasive techniques. Second part of the book covers emerging therapies in clinical cardiology and management of coronary artery disease.
---
---
Fully revised, second edition presenting latest advances in management of patients with diabetes whilst fasting during Ramadan. Covers both pharmacological and non-pharmacological treatments, and also specific patient groups. Previous edition (9789350907009) published in 2013.
---
---
Comprehensive guide to management of headaches covering both primary and secondary headaches, and specific patient groups. Includes section on complementary and alternative therapies. Highly experienced, internationally recognised editor and author team.
---
---
Video atlas providing latest information on complications and revisions in bariatric surgery demonstrating all key procedures in a step by step approach. Port positions and patient positioning explained in depth. Second volume in Video Atlas of Laparoscopic Surgery series.
---
---
Fully revised, new edition presenting latest advances in spinal surgery, covering techniques for each section of the spine. Authored by internationally recognised, US-based experts in the field. Previous ediiton (9789350903261) published in 2013.
---
---
Concise guide to prevention and management of post-surgical ocular infections covering both common and serious conditions resulting from different types of surgery. Explains basic preventive measures relating to operating theatre and personnel.
---
---
Fully revised, second edition providing latest advances in ART. Includes a complete section dedicated to third party reproduction. Edited by highly experienced, internationally recognised specialists. Previous edition *9781841844497) published in 2004.
---
---
Fully revised, new edition of comprehensive two volume set covering diseases and disorders in all body systems, presented in a step by step approach. Covers clinical and theoretical aspects of medicine and includes chapter summaries andkey points boxes to assist learning. Previous edition (9788184483888) published in 2008.
---
---
Concise guide to laryngology for clinicians covering range of topics, from basic anatomy and physiology, to complex disorders and management. Includes discussion on techniques for documentation and evolving technologies. Highly illustrated with clinical photographs and diagrams.
---
---
Guide to instruments used in ophthalmic surgery for trainees covering subspecialty procedures and commonly used instruments. Includes chapters onneedles and sutures, and sterilisation of surgical instruments.
---
---