Showing
10
of 21 results for
Whiplash Injury: Perspectives on the Development of Chronic Pain compiles the proceedings of the March, 2014 IASP Research Symposium into one convenient volume, providing state-of-the-art information on the biopsychosocial factors involved in the development and course of chronic pain after whiplash. Global experts in biomechanics, anatomy, psychology, and clinical practice focus on ways to advance research, understanding, prevention, and treatment, with a collaborative point of view that benefits both pain researchers and clinicians who treat patients with whiplash.
---
---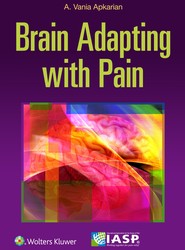 Ideal for anyone with an interest in the increasing role of brain imaging in understanding pain perception and pain mechanisms, this unique, full-color resource thoroughly covers technical advances in the field as well as potential new applications. Dozens of worldwide experts first demystify the technological concepts that are crucial for proper understanding and interpretation of neuroimaging findings, then explore new advances in understanding brain mechanisms of pain, in human as well as animal models.
---
---
This unique title presents authoritative guidance on the current science and management of abdominal, pelvic, and visceral pain as presented at the 1st World Congress on Abdominal & Pelvic Pain held in Amsterdam in the spring of 2013.  "[This book] is written by the faculty of this meeting, although it is not just a congress book. It is a textbook with the most up to date information on the subject of abdominal and pelvic pain. Reading this book will let you realize what has happened in the world of abdominal and pelvic pain. It will also show the work what has to be done in the next decade: from definition to best practice."  –from the Introduction

---
---
Postoperative Pain: Science and Clinical Practice compiles the proceedings of the November, 2013 IASP Research Symposium on Operative Pain into one convenient volume, giving you clinically relevant and research-driven information on the state of the art in postoperative pain. Global experts from the IASP provide practical knowledge on everything from basic research in animals to human research on clinical questions of diagnosis and treatment – information that's ideal for pain researchers and clinicians who deal with perioperative pain.

---
---
Every two years, the International Association for the Study of Pain publishes a compendium of benchmark papers that summarize the current status of pain research, treatment, and management throughout the world. Presented at the 15th World Congress on Pain in Buenos Aires in October 2014, these papers represent the thinking of the world's top pain scientists and clinicians. IASP distributes this book to participants in the Refresher Courses, and it is now available to pain researchers and clinicians who were unable to attend the Congress.
---
---
Musculoskeletal Pain: Basic Mechanisms and Implications presents state-of-the-art research into the peripheral and central neurobiological mechanisms in musculoskeletal pain. Presented in three main sections, this publication will update the reader on the clinical perspectives in musculoskeletal conditions; muscle, joint, bone, and fascia nociception; and translational musculoskeletal pain and quantitative models.
---
---
Nearly forty years after its original publication, one of the most influential textbooks on modern pain management is available again for today's generation, in a unique and enhanced edition.  Now complemented by expert, chapter-by-chapter commentaries from leading authorities on psychologically-oriented pain management and pain-associated disability, Fordyce's Behavioral Methods for Chronic Pain and Illness blends Dr. Fordyce's pioneering behavioral concepts with modern research and clinical practice.  This innovative title is ideal for clinicians and researchers involved in the multidisciplinary assessment, treatment, and management of pain and pain-associated disorders, as well as anyone interested in behavioral approaches to chronic pain and illness.

---
---
When it comes to mechanisms, diagnosis, and management of acute and chronic orofacial pain, no book is more comprehensive than Orofacial Pain. With 54 leading pain specialists documenting the latest research advances and treatments, this book is the new standard resource for understanding, assessing, and managing all aspects of orofacial pain.
Orofacial Pain's 24 chapters address the epidemiologic, socioeconomic, and psychological aspects of orofacial pain conditions as well as the mechanisms underlying orofacial pain revealed in recent studies in humans and animals. 
Most other books on this topic focus on just one or two aspects of orofacial pain—and nearly all with only dental students or clinicians in mind. Orofacial Pain provides the most up-to-date, complete, and integrated coverage of advances in research and new evidence. It is must reading not only for dental clinicians but also for pain scientists and specialists, neurologists, and other clinicians.
---
---
Sickle Cell Pain is a panoramic, in-depth exploration of every scientific, human, and social dimension of this cruel disease. This comprehensive, definitive work is unique in that it is the only book devoted to sickle cell pain, as opposed to general aspects of the disease.

The 752-page book links sickle cell pain to basic, clinical, and translational research, addressing various aspects of sickle pain from molecular biology to the psychosocial aspects of the disease.

Supplemented with patient narratives, case studies, and visual art, Sickle Cell Pain's scientific rigor extends through its discussion of analgesic pharmacology, including abuse-deterrent formulations. The book also addresses in great detail inequities in access to care, stereotyping and stigmatization of patients, the implications of rapidly evolving models of care, and recent legislation and litigation and their consequences.
---
---
The neurobiology and mechanisms discovered in animals often do not translate to patients with a chronic pain condition. To help researchers and clinicians develop and use models that can help translate data from animals into humans, this book presents experimental animal models, with a focus on how they may translate into humans human experimental pain models, including details about pain induction and assessment human surrogate pain models clinical applications of pain models models that may link mechanisms of pain and pruritus

Pain Models contains 29 chapters by internationally recognized experts. It is a comprehensive survey of pain models at different levels, and commentaries by clinicians directly address clinical perspectives.

This unique book is unprecedented in its content. It's a quick reminder of the hard work needed to investigate the complex issue of pain perception. With the advent of increasingly sensitive noninvasive investigational tools, the authors want readers to know that basic research is still needed to help develop new drugs. This book will enrich anyone who wishes to know all that goes into conducting pain research with a lab-based pain model.

-- Tariq Malik,  MD  (University of Chicago Pritzker School of Medicine)
© Copyright Doody's Review Service
---
---