Showing
10
of 124 results for
Uses the model of constraints in discussing reasons for changes in movement throughout the life span. With greater emphasis on assessment, this book encourages students to examine how the interactions between the individual, environment and task bring about changes in a person's movements.
---
---
A guide that is supported by photographs demonstrating palpation techniques of surface body landmarks and will assist students and healthcare professionals in becoming proficient in the surface palpation techniques which are a prerequisite for working in the manual therapy professions.
---
---
With a full suite of related resources, this book intends to support pupil development and encourage the adoption of healthy behaviours that influence their lifestyle choices, health and fitness. It offers a complete integration of physical education and health concepts and skills to maximise student interest, learning and application.
---
---
A premier resource that is dedicated to running mechanics and injury prevention. Referencing over 250 peer-reviewed scientific manuscripts, it is a comprehensive review of the most recent research and clinical concepts related to gait and injury analysis.
---
---
From studying great thinkers of antiquity and work done by pioneers at research institutions, to exploring the inner workings of all the body's systems, this book helps researchers gain a precise understanding of what happens when human bodies move and who influenced and furthered that understanding.
---
---
Provides an in-depth discussion of physiological adaptation to exercise. In this title, students will learn the importance of an evidence-based approach in prescribing exercise, while sports medicine professionals and health care providers will appreciate using the text as a primary reference on conditioning and performance of athletes.
---
---
Outlines the basics of motor skill learning, building a strong understanding of how skills are acquired and perfected through practice and how to apply the concepts to a variety of real-world settings.
---
---
Packed with nutrition plans for middle and long-distance, ultra-endurance and multiday events, this title focuses on the unique nutritional needs of endurance athletes, including runners, cyclists, mountains bikers, open-water swimmers and triathletes. It uses the recommendations from sport and nutrition science.
---
---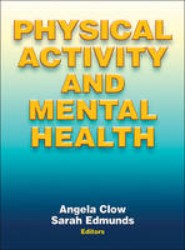 Written for students, researchers and professionals in exercise science, fitness and healthcare fields, this book details the factors that influence the relationship between mental health and physical activity as well as the benefits of physical activity in dealing with mental illnesses such as Alzheimer's disease, depression, and schizophrenia.
---
---
Deals with the sport of mixed martial arts. Featuring the most effective exercises for enhancing the full range of combat skills, this title allows athletes to spend less time in the gym and more time in the ring. It intends to enhance their strengths while improving their weak points.
---
---