Showing
10
of 62 results for
Groping around a familiar room in the dark, relearning to read after a brain injury, navigating a virtual landscape through an avatar: all are expressions of vicariance when the brain substitutes one process or function for another. Alain Berthoz shows that this capacity allows humans to think creatively in an increasingly complex world.
---
---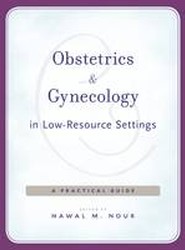 ---
Big data, genomics, and quantitative approaches to network-based analysis are combining to advance the frontiers of medicine as never before. With contributions from leading experts, Network Medicine introduces this rapidly evolving field of research, which promises to revolutionize the diagnosis and treatment of human diseases.
---
---
Why do human beings find some tone combinations consonant and others dissonant? Why do we make music using only a small number of scales out the billions that are possible? Dale Purves shows that rethinking music theory in biological terms offers a new approach to centuries-long debates about the organization and impact of music.
---
---
A new therapeutic strategy could break the stalemate in the war on cancer by targeting not all cancerous cells but the small fraction that lie at the root of cancers. Lucie Laplane offers a comprehensive analysis of cancer stem cell theory, based on an original interdisciplinary approach that combines biology, biomedical history, and philosophy.
---
---
Within 40 years many people will stop having sex for reproduction. After IVF and preimplantation genetic diagnosis, parents will pick embryos for implantation, gestation, and birth. It will be easy, safe, lawful, and free, Henry Greely predicts. He explains the new technologies and sets out the deep ethical and legal challenges facing humanity.
---
---
From simple reflexes to complex movements, all animal behavior is governed by a nervous system. But what kind of government is it-a dictatorship or a democracy? Ari Berkowitz explains the variety of structures and strategies that control behavior, while providing an overview of thought-provoking debates and cutting-edge research.
---
---
---
In the three works in this volume, On the Constitution of the Art of Medicine, The Art of Medicine, and A Method of Medicine to Glaucon, the physician, philosopher, scientist, and medical historian Galen of Pergamum covers fundamental aspects of his practice in a lucid and engaging style.
---
---
Besides being cruel and inhumane, torture does not work the way torturers assume it does. As Shane O Mara s account of the neuroscience of suffering reveals, extreme stress creates profound problems for memory, mood, and thinking, and sufferers predictably produce information that is deeply unreliable, or even counterproductive and dangerous."
---
---