Showing
4
of 4 results for
A 98% effective baby sleep solution so you can get what every parent wants - a good night's sleep!
---
---
Soothe the symptoms of a sensitive gut with the low FODMAP diet.
---
---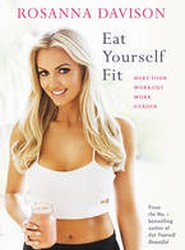 The No.1 best-selling author is back with over 100 recipes and tips to help you hit peak performance! Filled with nourishing recipes and practical advice to help you look and feel your very best.
---
---
In Aoife Hearne's first cookbook, she brings together the recipes and advice you need to reach and maintain a healthy weight. As well as tempting breakfasts, lunches and dinners, The Plan includes strategies for healthy living and tips for preparing a weekly meal plan, cooking ahead and good habits to support long-term healthy eating.
---
---