Showing
10
of 56 results for
Stakeholder theory and its application within the health care context has grown remarkably since the late 1980s, and the number of health care management publications that include stakeholders or stakeholder perspective within their titles has steadily risen. Making sense of this literature is important for both practitioners and scholars.
---
---
This volume assesses the impact of various forms of transparency for health care stakeholders. Cost and operational transparency initiatives are of operational and strategic interest to both health care providers and executives. Through this volume, consequences of these emerging practices and policies can be clearly understood and evaluated.
---
---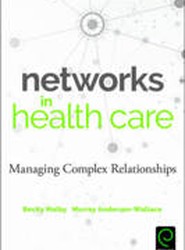 Written for health and social care professionals wanting to set up or currently leading a network, this book by two leading experts is practical, informative, but theoretically grounded. Also useful for academics teaching health care leadership, it includes practical diagnostic materials and up to date examples from care sectors world-wide.
---
---
This volume features papers on the theme of issues in health and health care for special groups, social factors and disparities.
---
---
This volume will examine deinstitutionalization's legacies approximately 50 years after reintegration began. It will highlight pressing issues around mental health treatment, social and health policy, and the lived experiences of those coping with mental illness that were or continue to be significantly influenced by deinstitutionalization reforms.
---
---
The volume examines ongoing dynamics within the organizational fields of health care and higher education, as seen from an institutional theory perspective. To date, few studies have attempted to compare developments across these two critical societal sectors and actors.
---
---
A mixture of original research and thought leadership pieces combine to examine the changing landscape of the US healthcare system. This book provides researchers, professionals, managers and policy makers with a summary of how the US healthcare system has evolved and provides food for thought on how to prepare for the challenges of the future.
---
---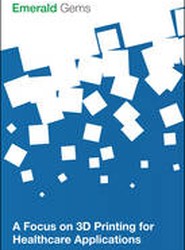 A Focus on 3D Printing for Healthcare Applications is an indispensable collection of articles for anyone interested in additive manufacturing and prosthetics. 3D printing has huge potential to deliver tailored healthcare solutions. Find out some of the reasons why by reading this collection.
---
---
This volume examines the complex nature and interplay of gender, careers and inequalities in the fields of medicine and medical education through interdisciplinary, comparative and critical perspectives. Scholars will bring insights from across disciplines of social sciences, including sociology, medical anthropology, psychology, and HRM.
---
---
This volume provides a unique sociological focus on education, social factors and health beliefs in health and health care, including a review of the literature to date.
---
---