Showing
5
of 5 results for
---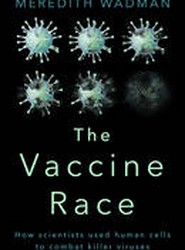 Recovers not only the science of urgent race, but also the political roadblocks that nearly stopped the scientists. In this title, the author describes the terrible dilemmas of pregnant women exposed to German measles and recounts testing on infants, prisoners, orphans and the intellectually disabled, which was common in the era.
---
---
For centuries, scientists had only one way to study the brain: wait for misfortune to strike - strokes, seizures, infections, lobotomies, horrendous accidents, phantom limbs, Siamese twins - and see how the victims changed afterwards. This title explores the brain's secret passageways.
---
---
What can the neural activity in our brain cortex, or our reaction to a Caravaggio painting, reveal about the deep seat of guilt? How can reading Heidegger, or conducting experiments on rats, help us to cope with anxiety in the face of the world's economic crisis? This title takes you through the journey of our everyday lives and common feelings.
---
---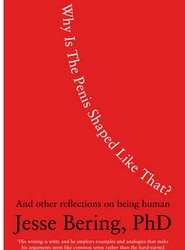 Why do testicles hang the way they do? Is there an adaptive function to the female orgasm? What does it feel like to want to kill yourself? Does 'free will' really exist? This title takes readers on a bold and captivating journey through some of the taboo issues related to evolution and human behaviour.
---
---