Showing
10
of 21 results for
---
---
This Second Edition relates changes in DSM-5 to specific psychological disorders to present the most up-to-date coverage of the field, with abundant pedagogical illustrations that bring key concepts to life for students.
---
---
The Fourth Edition of this popular student introduction explores all the sub-fields of clinical psychology with state-of-the-art research and a focus on cultural diversity and ethics.
---
---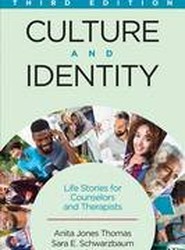 This book contains a collection of autobiographical stories centered on themes of race/ethnicity, immigration/acculturation, religion, and social class. Stories allow the reader to understand the significance and influence of culture on identity development, sense of self, family relationships, interpersonal relationships, and life choices.
---
---
---
With contributions from top experts in the field, this text combines solid foundational information with practical application, presenting students with the realities of working in community mental health settings that they can directly apply to practicum and internship courses.
---
---