Showing
10
of 23 results for
Revision of: An introduction to drugs and the neuroscience of behavior. 2014.
---
---
---
---
Revised edition of Children's thinking, c2012.
---
---
This Second Edition relates changes in DSM-5 to specific psychological disorders to present the most up-to-date coverage of the field, with abundant pedagogical illustrations that bring key concepts to life for students.
---
---
The Fourth Edition of this popular student introduction explores all the sub-fields of clinical psychology with state-of-the-art research and a focus on cultural diversity and ethics.
---
---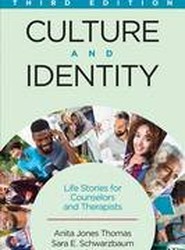 This book contains a collection of autobiographical stories centered on themes of race/ethnicity, immigration/acculturation, religion, and social class. Stories allow the reader to understand the significance and influence of culture on identity development, sense of self, family relationships, interpersonal relationships, and life choices.
---
---