Showing
10
of 10 results for
A profound and powerful exploration of human creativity from the international bestselling author of The Brain and Incognito, named by The Times as 'the hottest thing in neuroscience'
---
---
A ground-breaking look at the new science behind the mind's surprising ability to heal the body, with advice and tips on how we can all use the latest research to improve our health and our lives
---
---
Bestselling author and 'the hottest thing in neuroscience' (The Times), David Eagleman, takes readers on a fascinating and eye-opening journey into the world of the brain
---
---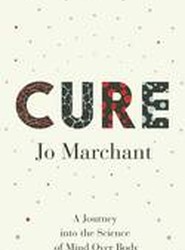 A rigorous, skeptical, ground-breaking look at the new science behind the mind's surprising ability to heal the body
---
---
Bestselling author and 'the hottest thing in neuroscience' (The Times), David Eagleman, takes readers on a fascinating and eye-opening journey into the world of the brain
---
---
Berger's exploration of what it means to heal republished nearly fifty years on
---
---
The brain is typically portrayed as an organ with a map of regions dedicated to specific tasks. Drawing on up-to-the-minute research, the author takes us on a journey into brain plasticity to discover how a child can function with one half of his brain removed and how a blind mountain climber can use an electrode grid on his tongue to 'see'.
---
---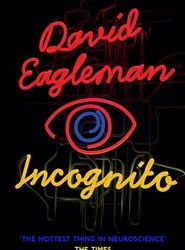 A sparkling and provocative book on neuroscience.
---
---
A fascinating, jaw-dropping investigation of the world of pathology
---
---
Can a woman think herself to orgasm? Is your penis three inches longer than you think? Why doesn't Viagra help women - or, for that matter, pandas? Does orgasm boost fertility? Or cure hiccups? This book tells us what we wanted to know about sex, and a lot we'd never even thought to ask.
---
---