Showing
10
of 82 results for
This edited collection examines pornography as a material practice that eroticises gender inequality and sexual violence towards women.
---
---
Gestalt therapy is well-grounded in its daily practice, but is a field which is still in the process of developing a research tradition to support this practice.
---
---
An Ethnographic Account of Reiki Practice in Britain is the result of 14 months of ethnographic research. This study, while filling a gap in the qualitative literature on Reiki practice, contributes an ethnographic portrayal of a particular group's construction of well-being.
---
---
The Proceedings of the Calgary History of Medicine Days can be seen as a Series in the History of Medicine and Health Care that publishes the work of young and emerging researchers in the field, hence providing a unique publishing format.
---
---
This book discusses the significance of local governments in public healthcare systems in developing countries, particularly India.
---
---
This book discusses the philosophical foundations of bioethics, with a particular focus on the tensions and potential dilemmas generated by the intuitionist meta-ethical commitments of the predominant normative theory, namely "the four principles approach." This view is based on the prima facie norms of respect for autonomy (one ought to respect th
---
---
This book presents a comprehensive overview of African children's lives in times of transition, transformation, and change some twenty-two years after political emancipation in South Africa.
---
---
This book will serve to raise awareness of ways of healthy ageing that are facilitated by different forms of, and approaches to, physical activity, exercise and recreation. It presents a collection of studies focusing on the effectiveness of different methods that promote an active lifestyle among communities and older people in general.
---
---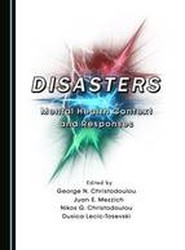 The issue of the mental health consequences of disasters is always timely, but, at present, its consideration serves a pressing need if one takes into account the great number of co-existing and super-imposed disasters occurring throughout the world.
---
---
This book examines the various psychosocial and sexual ordeals of African American people living with HIV or AIDS (PLWH/PLWAs) as depicted in African American literary narratives dealing with HIV/AIDS published from 1980 to 2010.
---
---