Showing
10
of 71 results for
A must have clinical handbook for all prospective and current foundation doctors, which outlines, step-by-step, how to gain the core clinical competencies to ensure successful and enjoyable completion of the Foundation Programme.
---
---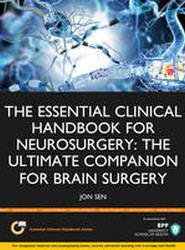 This timely and indispensable addition to the would-be neurosurgeon s armamentarium is the first companion guide throughout a neurosurgeon s training, covering the new curriculum, all clinical neuroscience relevant to neurosurgery and operative neurosurgery.
---
---
This highly interactive 3rd Edition, which contains detailed guidance and over 70 practice questions, will help individuals prepare for and successfully complete the Professional Dilemmas element of the Specialty Recruitment Assessment (SRA).
---
---
This fully updated interactive guide, which contains detailed guidance, practice questions and a complete mock test, will help applicants, parents and teachers alike prepare for and successfully complete the BMAT.
---
---
---
---
---
In this new edition Peter Spurgeon and Robert Klaber take you through the latest leadership and management thinking, in particular the medical leadership competency framework as endorsed by the GMC for undergraduate and postgraduate education.
---
---
---
This book represents a collection of carefully selected articles published in the British Medical Journal in the last five years that systematically encompasses a variety of topics relevant to the fields of Obstetrics and Gynaecology. The articles have been written by highly recognised authors around the world.
---
---