Showing
10
of 38 results for
This reference work gives a compete overview of the different stages of drug development using a translational approach. The book is structured in different parts, following the different stages in drug development.
---
---
Unique in scope and approach, this comprehensive text on analytical methods in modern biosciences presents a thorough introduction into the physical and chemical background as well as a discussion of the strengths and weakness for each method.
---
---
This new up-to-date edition of the successful handbook and ready reference retains the proven concept of the first, covering basic and advanced methods and applications in infrared imaging from two leading expert authors in the field.
---
---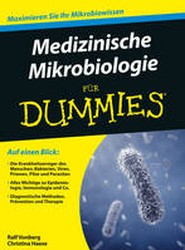 ---
Fosters a thorough understand of radiation dosimetry concepts: detailed solutions to the exercises in the textbook "Fundamentals of Ionizing Radiation Dosimetry"!.
---
---
Unique textbook with a straightforward presentation of the concepts underlying radiological physics and radiation dosimetry. The topics are laid out in a logical sequence, making them easier for students to follow, and the text is supplemented by numerous diagrams and tables.
---
---
This first book on nanocellulose and nanohydrogels for biomedical applications is unique in discussing recent advancements in the field, resulting in a comprehensive, well-structured overview of nanocellulose and nanohydrogel materials based nanocomposites.
---
---
A comprehensive overview of the latest progress, trends, and the current state of this important and rapidly expanding field. Clearly and logically structured, the first part explores the fundamentals, while the second adopts a practical approach, discussing various applications.
---
---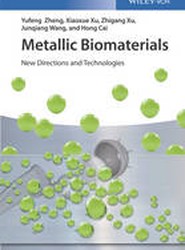 With its comprehensive coverage of recent progress in metallic biomaterials, this reference focuses on emerging materials and new biofunctions for promising applications.
---
---
A comprehensive summary of novel approaches to the stereoselective construction of glycosidic linkages, covering modern glycosylation methods and their use and application in natural product synthesis and drug discovery.
---
---