Showing
8
of 8 results for
---
"Freud's concepts have become a part of our psychological vocabulary: unconscious thoughts and feelings, conflict, the meaning of dreams, the sensuality of childhood. But psychoanalytic thinking has un"
---
---
"Yalom describes his patients' struggles--as well as his own--to come to terms with the two great challenges of existence: how to have a meaningful life, and how to reckon with its inevitable end"--Dust jacket flap.
---
---
"One of the most sophisticated integrations of the therapeutic and spiritual disciplines."-Daniel Goleman, New York Times
---
---
---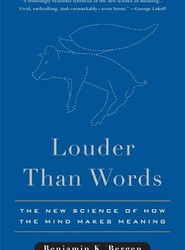 ---
A pathbreaking autism researcher explores why some people lack empathy and what that absence means for our psychological understanding of evil.
---
---
---