Showing
10
of 32 results for
---
An award-winning science journalist pulls the alarm on the dysfunction plaguing scientific research-with lethal consequences for us all.
---
---
"[Topol is] one of medicine's most innovative thinkers about the digital future... [A] valuable contribution to a fascinating subject." -New York Times Book Review
---
---
A procedure to be reckoned with in psychology." , Washington Post
---
---
---
A revised and updated edition of the ground-breaking work that changed the way we think about and treat traumatic events and trauma victims
---
---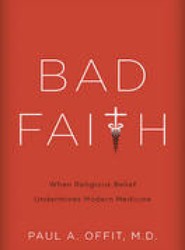 When Jesus said, "Suffer the children," faith healing is not what he had in mind
---
---
A physician argues that medicine is uncertain, and that this is better news than you'd think
---
---
A renowned researcher vigorously challenges the anti-vaccine movement in this powerful defense of science in the face of fear.
---
---
---