Showing
10
of 27 results for
---
By the originator of the breakthrough therapy, this updated edition describes the latest uses of EMDR--including treating victims of 9/11.
---
---
---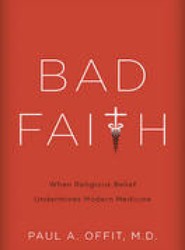 When Jesus said, "Suffer the children," faith healing is not what he had in mind
---
---
A renowned researcher vigorously challenges the anti-vaccine movement in this powerful defense of science in the face of fear.
---
---
---
A revolutionary argument for how putting patients in charge will make healthcare better for everyone
---
---
An eminent biophysicist asks: What can quantum mechanics tell us about the brain?
---
---
It's no stretch to claim that America is in the midst of a healthcare meltdown. Care is costly and unattainable for many, and often unsatisfactory even for those who can afford treatment. In this book, the authors propose to radically change the healthcare model by restructuring the way patients receive care.
---
---