Showing
9
of 9 results for
Imagine the face you've known all your life being so ravaged by cancer, an accident, a fall, a car crash or a gunshot wound that it is barely recognisable. Now imagine how it might feel, after microsurgery - the person you remember looking back at you once more. The author has helped countless individuals make this journey. This is his story.
---
---
At seven months pregnant, doctor Rana Awdish suffered a catastrophic medical event, haemorrhaging nearly all of her blood and losing her unborn first child. She spent months fighting for her life, enduring multiple major surgeries and a series of organ failures. In this book, she gives an account of her journey from doctor to patient.
---
---
Presents the authorA's and her husband Harry's fertility journey. This title draws on her own experience, and intends to break through some of the taboos surrounding miscarriage, IVF and fertility issues. It also acknowledges the struggles that many couples go through and focuses on the positive, life-changing and results that IVF can yield.
---
---
When Sam Bailey-Merritt was diagnosed with autism, his mother, Jo, was at a loss as to what to do. Just when Jo had all but given up hope, the family went on a day trip to a nearby miniature pig farm. Sam immediately bonded with a tiny ginger piglet called Chester. This is the story of how Chester helped to transform the life of a boy with autism.
---
---
Providing guidance for anyone living with cancer, their families and friends, this cookbook is aimed at helping readers through each stage of their journey - diagnosis, during and after treatment. It is packed with advice on nutrition and health and offers a range of delicious recipes.
---
---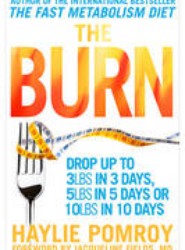 Losing weight feels great, but what happens when your weight loss comes to a screeching halt just five or ten pounds shy of the finish line? From inflammation and water retention to digestion and hormones, this book knows how to supercharge your metabolism to burn fat quickly.
---
---
Why are drugs so expensive? How easy is it for the pharmaceutical companies to grease the good doctor's palm? Or who exactly is profiting from your illness, embarrassing affliction or brand new nose? Packed with true stories, anecdotes and revelations, this book offers a look at 24 hours in the life of a hospital.
---
---