Showing
10
of 285 results for
Updated to reflect new medications that have come into the marketplace and changes to the dosing, format, and methods of prescription of existing medications, the book evaluates each medication in eight categories
---
---
DSM-5(R) Casebook and Treatment Guide for Child Mental Health is a rich repository of clinical wisdom that both seasoned practitioners and child and adolescent psychiatrists studying for their board exams will find extremely useful.
---
---
Twenty concise chapters accessibly address a broad spectrum of topics, including the fundamentals of addiction; specific substances and addictive behaviors, including gambling disorder; and treatment approaches, including special issues with psychiatric and medical comorbidities.
---
---
Authors from the full career spectrum -- medical students, fellows, and junior and senior faculty -- collaborated in the development and refinement of this study guide, a monumental task undertaken and executed with professional seriousness and academic rigor.
---
---
With engaging insight, the author deftly reviews the nuances of ethics fundamentals. She then discusses with guest contributors ethical dilemmas and approaches to clinical work with children and youth, veterans, patients from culturally distinct backgrounds, HIV/AIDS patients, those at the end of life, patients living with addictions, and more.
---
---
This study guide is structured and written to enhance comprehension and consolidation of the knowledge acquired from the Introductory Textbook of Psychiatry, Sixth Edition. The format replicates what might be encountered in specialty-certifying exams, with each question followed by multiple-choice responses, including plausible "distractors".
---
---
---
---
The Clinical Manual of Palliative Care Psychiatry seeks to bridge the gulf between principles and practice for two groups of clinicians: frontline palliative care providers with little mental health training and mental health specialists who may lack familiarity with palliative care practice.
---
---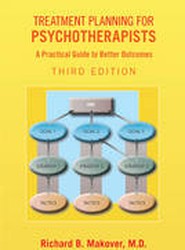 ---