Showing
10
of 154 results for
Focusing specifically on the most prevalent type of lung cancer, this full-color laminated chart discusses the five types of non-small cell lung cancer, signs and symptoms, diagnosis and screening, staging, and treatment options. The central illustration shows a cross-section of the left lung with clear depictions of the presence of NSCLC.
 
---
---
---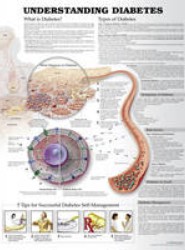 ---
The Eighth edition of the Classic Anthology of Anatomical Charts features 104 new and updated charts from The Anatomical Chart Company.  This beautiful two-volume set provides a clear understanding of human anatomy, a visual comparison of physiological principles, and highlights important pathological conditions. Medical terminology is printed directly on each chart.  Charts contain just the right level of detail for medical professionals, patients, students, other specialists and interested consumers.  In this edition we've added 13 new charts and updated 9 charts.
Features:
104 beautifully illustrated full color charts from The Anatomical Chart Company
All anatomical images are clearly labeled
Durable laminated pages
Volume l and Volume II, both with hard cover and spiral binding
Includes storage box
Volume l     44 charts covering major systems, anatomical structures and healthy lifestyle issues
Volume II    60 charts covering a wide range of health conditions and diseases commonly  seen in primary care, neurology, oncology, cardiology, gastroenterology, endocrinology,  ophthalmology, otolaryngology, infectious diseases, respiratory, musculoskeletal/orthopedic, reproductive and dental practices. 
---
---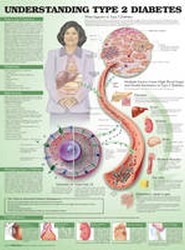 ---
---
---
---
The Sixth Edition of Anatomy & Pathology: The World's Best Anatomical Charts features 52 new and updated anatomical charts created by some of the world's best medical illustrators. This reference is an essential addition to every library, whether you are a health professional, student, or interested consumer. 
These anatomical charts show the human body in a format that provides a clear and visual understanding of human anatomy, physiology, and diseases. Medical terminology and easy-to-understand supporting text are printed directly on each chart so you never have to refer to a separate key card or manual. The convenient size and format make it ideal for studying, patient consultation or quick reference.
Systems of the Body: 12
Structures of the Body:16
Diseases, Disorders and Conditions: 24

58 pages
52 full color charts
size 10" x 12"
Spiral bound, soft cover
 
---
---
Our
Hand and Wrist
chart is one of our best selling charts, perfect for learning and explaining the features seen in the hand and wrist.  The large central illustration shows  a dorsal and palmar view of the muscle and tendon anatomy of a normal hand and wrist.
Smaller illustrations show the following details:
dorsal view of the bones of the hand and wrist
palmar view of the carpal bones 
extension and flexion of the finger 
range of movement of the thumb
labeled cross-section detail of the wrist 
Common injuries and problems are also illustrated and explained:
  carpal tunnel syndrome
  tendon avulsion injuries
  various types of fractures:  Colles' fracture, Bennett's fracture, Smith's fracture and Boxer's fracture 
Made in the USA.
Available in the following versions :    
  20" x 26" heavy paper laminated with grommets at top corners   ISBN  9781587791420
  20" x 26" heavy paper                                                                             ISBN  9781587791437
 19-3/4" x 26"  latex free plastic styrene with grommets at top corners   ISBN  9781587796944
---
---