Handbook of Disability Sport and Exercise Psychology
£71.00
(To see other currencies, click on price)
Hardback
---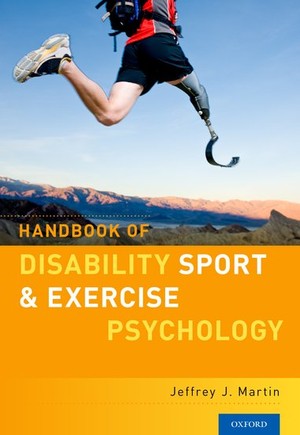 MORE ABOUT THIS BOOK
Main description:
Historically, very few sport and exercise psychologists and professionals from related fields such as disability and rehabilitation have conducted thorough research on individuals with disabilities engaged in sport and exercise. The tide is turning, however, as growing media attention and familiarity with the Paralympics and the Wounded Warrior Project begins capturing the attention of researchers everywhere.
By addressing this gap, Jeffrey J. Martin's compelling Handbook of Disability Sport and Exercise Psychology is one of the first comprehensive overviews of this important field of study. In this volume, Martin, an accomplished professor of exercise psychology, shines a light on a variety of topics ranging from the philosophy, athletic identity, participation motivation, quality of life, social and environmental barriers, body image, and intellectual impairments among many others. Based
on the author's own experience and insight, a majority of these topic discussions are accompanied by thoughtful directions for future research and exploration.
Designed to spark conversation and initiate new avenues of research, the Handbook of Disability Sport and Exercise Psychology will allow for readers to look outside the traditional literature focusing solely on able-bodied individuals and, instead, develop a much larger perspective on sport and exercise psychology today.