MEDICAL EBOOKS
If you need your book in an instant, we have hundreds of specialist medical ebooks. Browse by subject and see all the latest digital content in your field. All our ebooks are available for download immediately after purchase and are compatible with most e readers.
Showing
10
of 3378 results for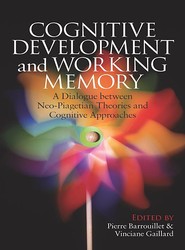 ---
---
---
Published August, 2010
By
Kate Wilson
,
Charles E. Schaefer
,
Virginia Ryan
,
Loretta Gallo-Lopez
,
Evangeline Munns
,
Claire Milgrom
,
Andrew Taylor
,
Theresa Kestly
,
Christopher J. Brown
,
Johanna Krout Tabin
,
Scott Riviere
,
Steven C. Abell
,
Dorothy Breen
,
Neil Cabe
,
Thomas M. Nelson
,
Lisa Rogers
,
HalPickett
,
Karen Snyder Badau
,
Giselle B. Esquivel
and
Berthold Berg
Publisher:
The Rowman & Littlefield Publishing Group Inc
(
Jason Aronson, Inc.
)
Adolescents are often resistant, hostile, moody, and difficult, but they can also be fascinating, creative, spontaneous, and passionate. How do mental health professionals get past the facade? Play Therapy with Adolescents is the first book to offer a complete variety of play therapy approaches specifically geared toward adolescents. The chapters, written by experts in the field, offer readers entry into the world of adolescents, showing how to make connections and alliances.
---
---
---
This book is an amazing resource for play therapy techniques. The contributors come from a diverse group including child-centered, cognitive-behavioral, gestalt, Jungian, psychodynamic, and prescriptive play therapy.
---
---
---
---