MEDICAL EBOOKS
If you need your book in an instant, we have hundreds of specialist medical ebooks. Browse by subject and see all the latest digital content in your field. All our ebooks are available for download immediately after purchase and are compatible with most e readers.
Showing
10
of 498 results for
This attractive, compact handbook offers highly practical,accessible guidance to junior doctors and students. Giving equal weight to both diagnosis and therapy, it includes an easy-to-reference emergency section, and maintains a focus on practical disease management. The book's anatomically-organized sections are supplemented by special sections on the management of GI emergencies and the Top 10 GI Problems, including pertinent algorithms and practice guidelines from the American Gastroenterology Association. Useful appendices provide CT images of common GI problems, normal laboratory ranges, and links to useful websites.
---
---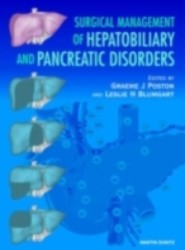 Hepato-pancreato-biliary (HPB) surgery is now firmly established within the repertoire of modern general surgery. Indeed, in many major tertiary centres there are now specific teams for both pancreatic and liver surgery. However, in most hospitals outside these major centres the day-to-day management and decision-making for patients with these disorders remains the remit of the general surgeon and presents often highly complex clinical scenarios. Surgical Management of Hepatobiliary and Pancreatic Disorders is a detailed guide to management in problems arising from cancer, trauma, cysts and other conditions, both acute and chronic. It is intended to cover the spectrum of common HPB diseases that will confront the general surgeon in his or her regular practice. The chapters are problem-based, rather than didactic descriptions of pathology and surgical technique. It is sufficiently comprehensive to cover the broad spectrum of HPB surgery for candidates coming to examinations at the completion of surgical training and will act as a comprehensive reference tool for surgeons in practice and in training.
---
---
Written in a quick-review format perfect for the busy student and clinician, this Second Edition stands as the most illustrative and in-depth guide available to prepare for the gastroenterology board and recertification exams. Supplying readers with an armamentarium of case-based presentations, 219 quality images, and more than 400 references for further study, this book spans the clinical entities most likely to be encountered in everyday practice and provides all one needs to know for testing on gastroenterology, hepatology, and related topics.Sure to complete the personal library of all medical students, residents, and fellows focusing on internal medicine and gastroenterology by laying a firm foundation and review of core topics related to the esophagus, stomach, small bowel, colon, liver, and pancreas.
---
---
---
---
---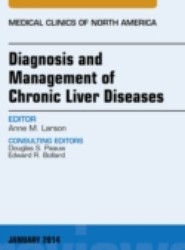 ---
---
---
---