---
---
This book provides detailed information on the different forms of injury that are associated with training for and participation in Alpine skiing, covering risk factors and epidemiology, incidence, injury patterns, and, above all, preventive strategies and current management approaches.
---
---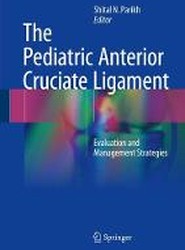 This unique book fills the void in the existing literature related to the diagnosis and evaluation of pediatric ACL injuries and presents both current and emerging surgical techniques for pediatric ACL reconstruction.
---
---
---
---
Our knees take a beating on a daily basis, even if all we ever do is sit and walk. As one of the most used and abused joints, it's a hotspot for pain, strain, and injury. This book helps readers better understand how the knee works, how to prevent injury and strain, and how to treat it if and when the knee is in need.
---
---
Correctly choosing and executing the exposure needed for a given procedure is one of the orthopedic surgeon's most important tasks, and one that residents work hard to master.  This covers all areas of orthopedic surgery, presenting exposures  for hand & wrist, forearm, elbow, humerus, shoulder, pelvis, hip & acetabulum, femur, knee, tibia & fibula, foot & ankle, & spine.
---
---
---